Newsletters
"Chag Sukkot Sameach" - Kol Ami newsletter 9-21-2021
09/21/2021 06:00:21 PM
| | |
| --- | --- |
| Author | |
| Date Added | |
| Automatically create summary | |
| Summary | |
Kol Ami Newsletter: September 21, 2021
Rabbi's Week in Review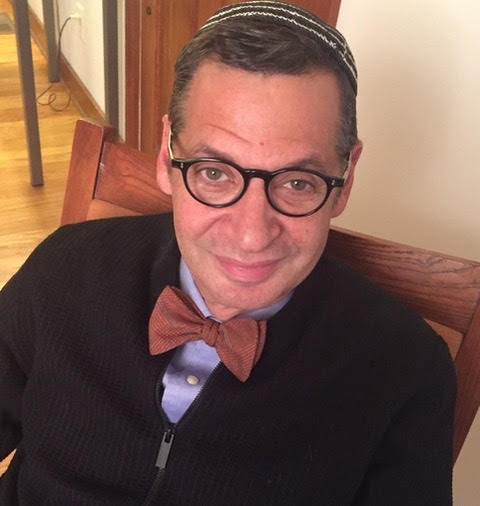 We celebrate Sukkot this week — Z'man Simchateinu, the Season of Our Joy. We are actually commanded toward happiness, a happiness derived from welcoming guests into our sukkah. Our booth becomes a place of G-d's sheltering presence for everyone, for the strangers in our midst. 
 
Through the generosity of Josh Sipp and Savannah Kannberg, along with Josh's creativity and skill, we have a new sukkah. It is in the ... Click here to read the rest of Rabbi Doug's blog post.

This Week's Torah Portion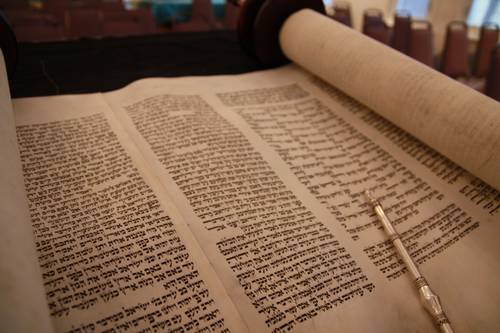 ​​​​​​​This week, we read from specially designated Torah portions for our celebration of Sukkot. The Torah portion for this coming Shabbat-Sukkot is from Parashat Re'eh (Devarim/Deuteronomy 14:22-16:17). We are simply instructed not to harden our hearts toward those in need, a lesson of enduring importance.

Worship Events of the Week

We celebrate Sukkot and Shabbat at 6:45 p.m. Friday, September 24, at the Manheim Community Garden (on Forest just north of 43rd Street). In what promises to be a beautiful evening outdoors, we will shake the lulav in the sukkah and welcome Shabbat.

At 6 p.m. Monday, September 27, at Rabbi Doug and Fay's home or on Zoom, we celebrate the end of Sukkot with Shemini Atzeret-Simchat Torah, marking our completion of the reading of our Written Torah with the end of Devarim/Deuteronomy, and beginning again with Bereishit/Genesis.
Pizza will be served for those attending in person. In-person attendees must be fully vaccinated and wear face masks. Also, RSVPs are needed by Sunday, September 26, to rabbidoug@kolamikc.org. For the Zoom link, click here.

Weekly Feature

What Were the Rabbis Thinking?
By Stanley Stern




Can an elephant be used for the wall of a sukkah? This and other questions are pondered every morning at Kol Ami's weekday service, when Rabbi Doug teaches Daf Yomi, a page a day of Talmud. 

We have just completed the study of the book "Sukkot," where we looked at the origins of Sukkot's many customs — What makes for a kosher sukkah? What sorts of branches make up the lulav? What defines, for Sukkot, "a fruit from a beautiful tree"? Can an elephant help hold up a sukkah?

The rabbis of the Talmud think and argue about — they dissect — these questions. They quote Torah. They quote other rabbis. They tell stories. And they discuss, discuss, discuss. Do they come to any final conclusions on the whys and wherefores of Jewish law? Sometimes. Usually, it seems they just enjoy the back-and-forth, the intellectual exercise.

They talk of the great Rabbi Akiva carrying a huge etrog (the fruit we use on Sukkot) around all day on his shoulder. They wonder: Is this story true? The answer: Maybe?

Then there's the source of one of the most recognizable customs of Sukkot: the waving of the lulav — that bundle of three branches that we wave in six directions while holding the etrog. Do they argue about which trees the lulav can come from? Is there detailed debate about how to hold and how to wave it? Of course. 

Now we hear that the TSA has ruled that lulavs and etrogs can be carried onto planes during Sukkot. The website My Jewish Learning wonders if the airlines made this allowance because they knew that a rationale for waving the lulav is to wave away bad weather — which plays havoc with flight schedules.

Social Justice News

"Kol Ami Strikes Again"
By Pat Clinton
 
The day after Yom Kippur, I delivered our donated school supplies to Principal Dana-Mae Abram, of Martin Luther King Jr. Elementary School. Thank you to all who contributed. We ended up with paper towels, facial tissue, paper, hand sanitizer and so much more. Your generosity was instrumental in fulfilling one of the missions at Kol Ami: "to repair the broken places in ourselves, each other and our neighbors, and bridge the gap between communities in Kansas City."
 
Principal Abram and school secretary Rhonda Wright were overwhelmed when they saw the back of my car filled with boxes and bags. "Kol Ami strikes again!" they said, and they shared how much they and all the teachers appreciate our efforts. I, in turn, thank you for making it possible. I wish all of you could have been there to see their faces. So let me say it again: Thank you, thank you, thank you!

We have more opportunities coming up to continue our support of the MLK School. Abram said the need for winter gear is even more necessary this year, as families struggle with Covid challenges. Please watch the stores for coats, hats, gloves, etc. Last year, I found great buys at Costco, Walmart and Target. At a later date, I will let you know details on collecting these items.

Thank you for being a source of kindness and generosity to our urban community. I know I can count on you to step up and extend a hand to those in need.

Kol Ami Event



Building the sukkah on Sunday, September 19, at Manheim Garden.
Yahrzeit This Week
September 25
David H. Epstein, husband of Judith Epstein

We Wish Mi Shebeirach
A Complete Healing of Mind, Body and Spirit to:

Dennis Dalton
Yaakov ben Daniel David v'Rachel
Liz Epstein
Saul Epstein
Seymour Greenwald
Laura Hix
Janet Kover
Carol Zigeler

Names appear on the Mi Shebeirach list for three months. If you would like a name to continue to be listed or if you have a new name to include, please send an email to healing@kolamikc.org.  



{{shulcloud_footer_left}}
{{shulcloud_footer_right}}
Mon, October 18 2021
12 Cheshvan 5782
Sign Up For Our Newsletter
Mon, October 18 2021 12 Cheshvan 5782