Newsletters
"Gathering in Community" - Kol Ami Newsletter 9-28-2021
09/28/2021 06:01:05 PM
| | |
| --- | --- |
| Author | |
| Date Added | |
| Automatically create summary | |
| Summary | |
Kol Ami Newsletter: September 28, 2021
Rabbi's Week in Review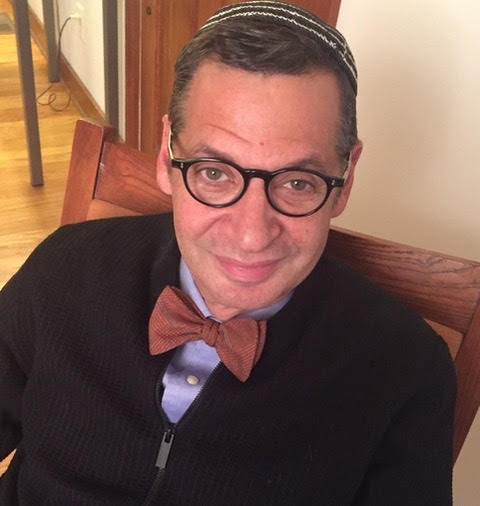 With Shemini Atzeret/Simchat Torah celebrated Monday evening and Tuesday of this week — more traditionally observant shuls outside Israel celebrate Shemini Atzeret on Monday evening/Tuesday, and Simchat Torah on Tuesday evening/Wednesday — we complete what you might call our busy season. Beginning with the month of Elul and our preparation for Rosh Hashanah, Selichot the week before Rosh Hashanah, Rosh Hashanah, Yom Kippur and Sukkot ... Click here to read the rest of Rabbi Doug's blog post.

This Week's Torah Portion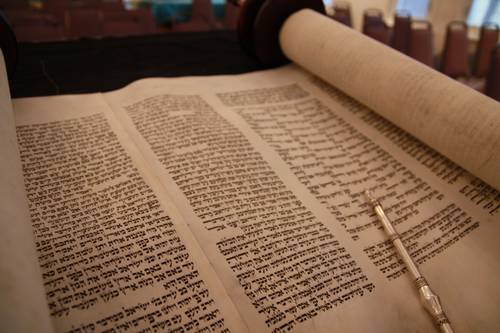 This week's Torah portion is Parashat Bereisht (Bereishit/Genesis 1:1-6:8). We start our Written Torah anew. As we read the story of creation (in two versions), we remember that we have a role as creators in the ongoing story of creation — our created world, our created synagogue community and ourselves.

Worship Events of the Week

This Friday, October 1, at 6:45 p.m., we gather to celebrate Shabbat. Attend in person (with masks and proof of vaccine) at All Souls or via livestream. With wonderful music to enhance our prayer experience and words of Torah, we continue the wonderful sense of community we experienced over Rosh Hashanah, Yom Kippur and Sukkot. For livestream, click here.

Saturday, October 2, we meet for Torah study at 9:30 a.m. Those with masks and COVID vaccinations are welcome at the home of Fay and Rabbi Doug. Zoom is available for those who have not had vaccines or cannot make it in person. RSVPs are required for in-person attendance and for directions to the house, if needed. RSVP by September 30 to rabbidoug@kolamikc.org.
For Zoom, click here.

Weekly Feature

Jewish Festival Traffic Jam or Intense Season of Joy?
By Ellen Karp




They all shmergle together — Sukkot, Shemini Atzeret and Simchat Torah, with overlapping dates at the tail end of Sukkot. But they give to the fall season that "circle of life" sensibility so fundamental to our Jewishness. Beginnings can't begin without endings, and endings don't happen without beginnings. Our celebration of Simchat Torah is the literal and figurative expression of this idea. We end the cycle and begin it again, with joy. 

But what the heck is Shemini Atzeret, and what's it got to do with Sukkot and/or Simchat Torah?

The eighth day of Sukkot is commanded to be a sacred occasion — "sh'moneh" means "eight," and "atzeret" gets translated often as "a solemn gathering." Thus, Shemini Atzeret. Is it the last day of the festival of Sukkot or is it its own occasion? 

This notion of connectedness among past, present and future runs deeply in our tradition — underscored in our prayers and in our hopes for redemption. I find this comforting in a time when foundations seem shaky, exhaustion and despair haunt many, and we hunger for better days.

One interpretation I like of this Jewish fall-festival traffic jam is the thought that this extra day is a way to stockpile our joy and appreciation of this solemn yet festive season of the year, until the next turning of time two months away — Chanukah, the festival of light.

Community Event

Nazi Resistance
The Kansas City Central Library (14 West 10th Street) features the traveling photography exhibit Pictures of Resistance: The Wartime Photography of Jewish Partisan Faye Schulman through October 31. Schulman documented her nearly two years in the forests along the Russian-Polish border with resistance fighters. Click here for more information.

Yahrzeit This Week
September 30
Florence Munter, grandmother of Brad Ordo

We Wish Mi Shebeirach
A Complete Healing of Mind, Body and Spirit to:

Dennis Dalton
Yaakov ben Daniel David v'Rachel
Liz Epstein
Saul Epstein
Seymour Greenwald
Laura Hix
Janet Kover
Carol Zigeler
Pinchas ben Liba

Names appear on the Mi Shebeirach list for three months. If you would like a name to continue to be listed or if you have a new name to include, please send an email to healing@kolamikc.org.  



{{shulcloud_footer_left}}
{{shulcloud_footer_right}}
Mon, November 29 2021
25 Kislev 5782
Sign Up For Our Newsletter
Mon, November 29 2021 25 Kislev 5782