Newsletters
"Re-energized for the Work Ahead" — Kol Ami newsletter 10-5-2021
10/05/2021 06:01:06 PM
| | |
| --- | --- |
| Author | |
| Date Added | |
| Automatically create summary | |
| Summary | |
Kol Ami Newsletter: October 5, 2021
Rabbi's Week in Review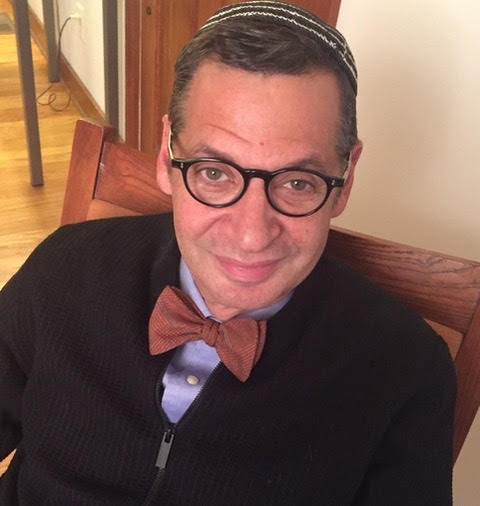 This past Shabbos, attendance for both the Erev Shabbat/Friday-night service and the Saturday-morning study was, in a word, paltry. Understand that I am in no way angry or disappointed. I absolutely understand the feeling of worship fatigue that follows a slew of holidays from Rosh Hashanah through Simchat Torah, celebrated this past week.

I bring it up to say I am feeling a bit fatigued myself. I have not lost my desire to pray (sort of an ...  Click here to read the rest of Rabbi Doug's blog post.

This Week's Torah Portion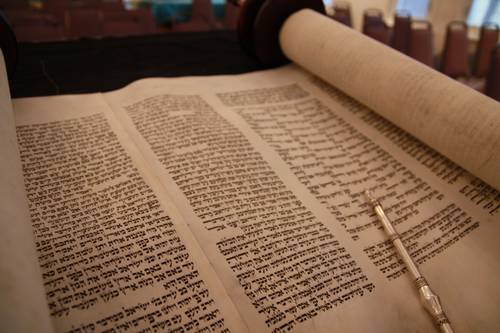 This week's Torah portion is Parashat Noach (Bereishit/Genesis 6:9-11:32). We read this week not only about Noah but also about the Tower of Babel. We read that G-d ultimately thwarts the building of the Tower and scatters the people throughout the world. While many reasons are given for G-d's actions, one particular perspective that resonates is from the Italian Torah commentator Sforno. Sforno points to the building of the Tower creating a sense of unhealthy nationalism/jingoism — forcing everyone to profess loyalty to a single religion and political perspective.

While I see the dangers pointed out by Sforno, particularly in these times of authoritarian threats and the specter of violence, I see the story as a challenge for us. Rather than see the story as a lesson about the dangers in coming together in a more urban environment and being punished by G-d when we do, it presents a challenge for us as to how we go about celebrating and embracing diversity — how we learn from others not like us.

Worship Event of the Week

This Friday, October 8, we will be on the patio at All Souls for our Family Experience at 6 p.m., as we learn about how we as Jews value family. (Masking and social distancing are required to protect our children, who have not been able to receive vaccinations.) The family program will be followed by a short informal service at 6:45 p.m. to welcome Shabbat. (In case of inclement weather, we will be inside All Souls.)  

Weekly Feature

"So You're Marrying a Jew …" 
Fourth Installment in a Series
By Sheryl Kretchmer 




When Gary and I got married, we had been to synagogue several times, as well as to my church. We knew that would work for us. "Our" church was midsize, very open and social justice-oriented. When Gary read about a new Reform synagogue, Kol Ami, that was forming, he wanted to give it a try. I was nervous! I knew how wonderful and accepting our church was of Gary, but would it work the other way? 

We immediately knew we had made the right choice, and here it is now, 20 years later! 

Most synagogues will tell you they are "warm and welcoming," but Kol Ami immediately showed us that they truly were. We found out we were not the only Jewish/non-Jewish couple, and it was all good! We were given time to find our way and to decide how this wonderful synagogue was going to work for us. No one rushed us to do anything, but we always knew that both of us were welcome to participate in the many opportunities that were available. 

Rabbi Doug Alpert is the kind of rabbi we wanted — close to his congregants, focused with what is going on in today's world, and very active in social-justice issues. With Gary's passing last December, more than ever I know this is "my" congregation and rabbi. 

Social Justice News

Praying With Our Feet
There are times when, as Rabbi Abraham Joshua Heschel would say, we pray with our feet. Last Saturday was one of those times as we gathered at Mill Creek Park for the Women's March rally advocating for women's health, access to health care for all women regardless of ability to pay, and reproductive rights as a key element of good health care. It was good to see fellow Kol Ami'ers Janet Mark, Frank Lipsman and Elizabeth Rosin. Also present was National Council of Jewish Women, which has been taking a lead role for the Jewish community in advocating for reproductive rights.                                              — Rabbi Doug

Bags and Beans (and Rice) for MFAF
Thank you to all who have been donating gently used paper grocery sacks to the Migrant Farmworkers Assistance Fund, which uses the bags to distribute food to farmworkers and their families. Please continue to leave your bags in the green barrel on the patio at All Souls. Kol Ami is now also collecting 1 lb or 2 lb bags of pinto beans (dry) and white rice (not instant). These donations may also be left in the green barrel on the All Souls patio. Thank you!
We Wish Mi Shebeirach
A Complete Healing of Mind, Body and Spirit to:

Liz Epstein
Saul Epstein
Pinchas ben Liba

Names appear on the Mi Shebeirach list for three months.
If you would like a name to continue to be listed or if you have a new name to include, please send an email to healing@kolamikc.org.  



{{shulcloud_footer_left}}
{{shulcloud_footer_right}}
Mon, November 29 2021
25 Kislev 5782
Sign Up For Our Newsletter
Mon, November 29 2021 25 Kislev 5782