Newsletters
"Important Tasks of the Everyday" - Kol Ami newsletter 10-12-2021
10/12/2021 06:01:05 PM
| | |
| --- | --- |
| Author | |
| Date Added | |
| Automatically create summary | |
| Summary | |
Kol Ami Newsletter: October 12, 2021
Rabbi's Week in Review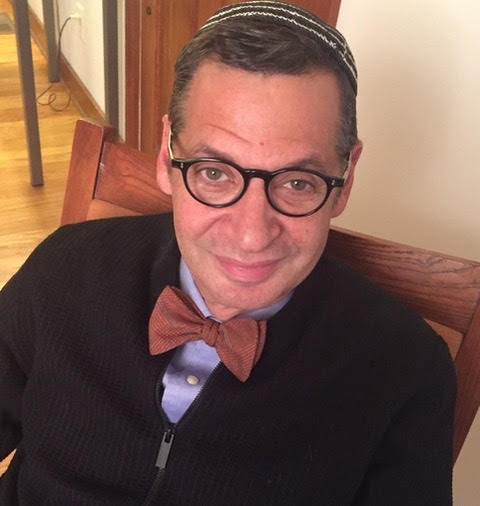 This past week, we entered into the month of Heshvan, also known as Mar Heshvan, or Bitter Heshvan. I have joked (albeit not a great joke) that for rabbis, after a long stretch of holidays, it is not so bitter. 

All kidding aside, it does create for all of us (not just rabbis) an opportunity not just to catch our breath but to reboot and re-engage in the important tasks of the everyday. After all, the 39 acts of labor prohibited ... Click here to read the rest of Rabbi Doug's blog post.

This Week's Torah Portion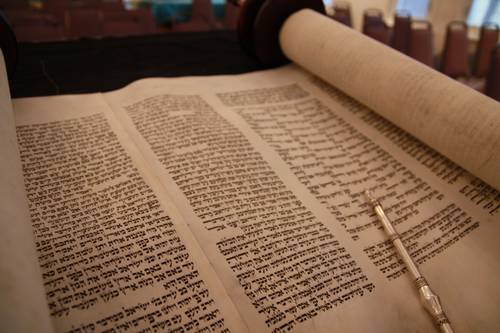 This week's Torah portion is Parashat Lech Lecha (Bereishit/ Genesis 12:1-17:27). We read this week of the many challenges in the relationship between Sarah and Hagar. Avraham is directed to be circumcised along with his son Ishmael. Notwithstanding the separate path that leads Hagar and Ishmael toward the world of Islam, they, like us, come under G-d's sheltering presence.

Worship Event of the Week

This Saturday, October 16, we celebrate Shabbat together with study at
9:30 a.m., followed by a brief service at 10:30 a.m. at Fay and Rabbi Doug's home (in person with vaccination or on Zoom). We will continue our fascinating study of angels in Judaism. Kiddush brunch follows the service. RSVP by October 15 to rabbidoug@kolamikc.org for in-person and directions. For Zoom, click here. 

Weekly Feature

Suzanne Gladney, Kol Ami Guest Speaker November 5,
Walks the Walk of Social Justice 
By Wynne Begun



Suzanne Gladney (fourth from left) at a migrant ​​​​​​​

​​​​​​​labor-camp vaccination clinic.

Suzanne Gladney, attorney and director of Migrant Farmworkers Assistance Fund (MFAF), is a friend of Kol Ami. MFAF is one of the four nonprofits Kol Ami has committed to as part of its social-justice work. We have been leaving paper grocery bags in the green barrel on the patio at All Souls and, more recently, 1-pound or 2-pound bags of white rice and pinto beans, for MFAF.  
 
MFAF, however, goes above and beyond its extensive food-support efforts. The organization also provides health-care opportunities to migrant workers and their families. "Ninety-nine percent (of the people we work with) are uninsured," Gladney says. Workers must follow the crops, and they have difficulty with continuity of care. 
 
Farmworkers want to receive COVID vaccinations, but they have no paid time off, are reluctant to miss work due to reactions to the vaccine, and can't risk losing jobs due to absence. They also could move on before receiving the second dose. So MFAF took the shots, and the nurses, to the workers after hours, opting for the single-dose Johnson and Johnson vaccine. 
 
MFAF has also been instrumental in supporting the children of migrant-farmworker families. Last spring, three high-school students — Miriam, Aislin and Aracely — graduated from Santa Fe High School in Alma, Missouri. They grew up living in apple-orchard labor camps, orchard trailers and small houses as their seasonal-worker parents picked apples. These girls are the first from their families to graduate from high school. MFAF helped the girls apply to and visit colleges with their parents. They were all accepted to the colleges where they applied. Miriam, Aislin and Aracely are blazing a new trail for the children of farmworkers.
 
We as Jews are taught that we understand the stranger's plight because we, too, were strangers in Egypt. With her staff, Suzanne Gladney, also an immigration attorney, provides comprehensive services through MFAF and is a role model for serving the stranger. 
 
Please join us, either in-person or via livestream, for our Shabbat service Friday, November 5, as we learn from guest speaker Suzanne Gladney about the incredible work of MFAF and what we at Kol Ami can do to help. 

Kol Ami Event

Family Experience
Gather at Manheim Garden (4229 Forest) Sunday, October 17, at 1 p.m. as we learn about bar/bat mitzvahs. Masking and social distancing are required to protect our children who have not been able to receive vaccinations.

Social Justice News

Bags and Beans (and Rice) for MFAF
A big thank you to those who answered the request for bags of pinto beans and white rice for Migrant Farmworkers Assistance Fund. Kol Ami will continue to collect 1-pound or 2-pound bags of pinto beans (dry) and white rice (not instant) for migrant farmworkers and their families. Please leave these donations (along with gently used paper grocery bags) in the green barrel on the patio at All Souls. 
Yahrzeits This Week
October 17
Richard Esten, husband of Ellen Karp
October 19
Marvin Hirschman, father of Marion Breinin

We Wish Mi Shebeirach
A Complete Healing of Mind, Body and Spirit to:

Liz Epstein
Saul Epstein
Pinchas ben Liba
Bonnie Rosenthal

Names appear on the Mi Shebeirach list for three months.
If you would like a name to continue to be listed or if you have a new name to include, please send an email to healing@kolamikc.org.  



{{shulcloud_footer_left}}
{{shulcloud_footer_right}}
Mon, November 29 2021
25 Kislev 5782
Sign Up For Our Newsletter
Mon, November 29 2021 25 Kislev 5782