Newsletters
Welcoming the Stranger - Kol Ami newsletter 10-19-2021
10/19/2021 05:55:06 PM
| | |
| --- | --- |
| Author | |
| Date Added | |
| Automatically create summary | |
| Summary | |
Kol Ami Newsletter: October 19, 2021
Rabbi's Week in Review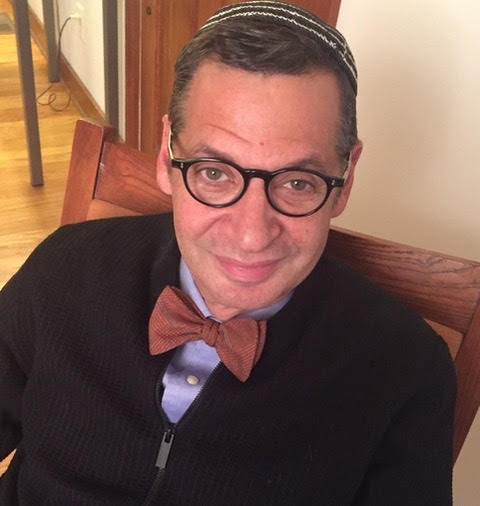 As some of you know, I am on a rotating list of alumni and faculty from my seminary (the Academy for Jewish Religion in New York, not the one in Los Angeles) to write up a D'var Torah. Last week was my turn.  

Without going into great detail: Sarah, by offering Hagar to Avraham as a wife — leaving aside the offensive notions of bigamy and sexism for a moment — has been described by commentators as making a supreme act ... Click here to read the rest of Rabbi Doug's blog post.

This Week's Torah Portion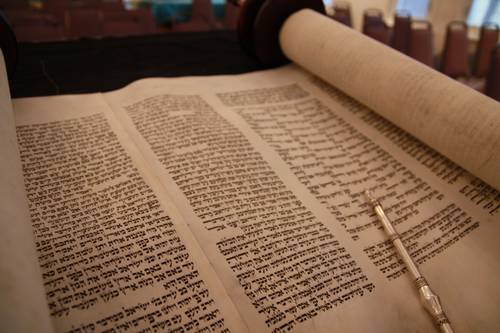 This week's Torah portion is Parashat Vayera (Bereishit/Genesis 18:1-22:24). We read about the hospitality afforded three strangers by Sarah and Avraham. The three strangers turn out to be instrumental in transforming the lives of our forebears and us. We would never have known what these strangers had to offer our Jewish world if they had been turned away rather than welcomed in.

Worship Events of the Week

A reminder of an opportunity for connection, learning and sharing life —
our weekday-morning, 15 minutes of spirituality and study, via Zoom, from 8 to 8:15 a.m. Monday-Friday. Click here.

This Friday, October 22, let's celebrate Shabbat together with a worship service, via Zoom, starting at 6:45 p.m. It's always a great way to gather and make Shabbos together. Click here.

Weekly Feature

Taking White Supremacy to Court
By Stanley Stern


On October 25, white nationalism is being put on trial. The group Integrity First for America (IFA) has brought a lawsuit against the neo-Nazis, hate groups and white supremacists who descended on Charlottesville, Virginia, in August 2017, in a planned attack on the city and its citizens.

IFA describes itself as a "nonpartisan nonprofit organization dedicated to holding those accountable who threaten long-standing principles of our democracy — including our country's commitment to civil rights and equal justice."
 
The lawsuit Sines v. Kessler is "the only current legal effort to take on the vast leadership of the violent white nationalist movement," according to IFA's website. The evening torch march in Charlottesville was filled with homophobic, racist, Islamophobic and anti-Semitic hate speech. The next day, white supremacists and neo-Nazis attacked an ecumenical gathering of religious leaders and laid siege to a synagogue, forcing anxious congregants to exit through the back. Later that day, a counter-protester was killed and many more injured when a driver intentionally ran his car into peaceful marchers. 

IFA's website reports that the Charlottesville lawsuit has "won large monetary penalties, jail time, and other sanctions against many defendants, in addition to default judgments against seven others. … Notorious 'alt-right' leader Richard Spencer called [the] case 'financially crippling.'" 

You can learn more about the organization, its virtual programming and the lawsuit at integrityfirstforamerica.org.

Social Justice News

Let's Help MLK School Students
By Pat Clinton

Some children are absent from school because they don't have a warm coat — or even clean underwear. We are asking for donations of winter coats, hats and gloves for Martin Luther King Jr. Elementary School students. For children in kindergarten through sixth grade, there is also a huge need for socks and underwear. Please bring your donations to All Souls on Friday, November 5, when Kol Ami convenes at 6:45 p.m. for our Shabbat service (with guest speaker). Your donation can help children get to school, be warm and be successful. 

Bags and Beans



Food-filled grocery bags

Kol Ami continues to collect 1-pound or 2-pound bags of pinto beans (dry) and white rice (not instant) for migrant farmworkers and their families. Please leave these donations (as well as gently used paper grocery bags) in the green barrel on the patio at All Souls, for the Migrant Farmworkers Assistance Fund. Thank you.

Kol Ami Event

Shabbat Guest Speaker November 5
Join us in person or via livestream for our Shabbat service Friday, November 5, when guest speaker Suzanne Gladney talks about the work of the Migrant Farmworkers Assistance Fund and what we at Kol Ami can do to assist in the group's social-justice efforts.

Community Event

Heather McGhee, author of The Sum of Us and former president of the think tank Demos, appears via Zoom at 6 p.m. Monday, November 15, to discuss "What Racism Costs Everyone." She is joined by Terrence Wise and Bridget Hughes from Stand Up KC. Register here for the event.
We Wish Mi Shebeirach
A Complete Healing of Mind, Body and Spirit to:

Liz Epstein
Saul Epstein
Pinchas ben Liba
Bonnie Rosenthal

Names appear on the Mi Shebeirach list for three months.
If you would like a name to continue to be listed or if you have a new name to include, please send an email to healing@kolamikc.org.  



{{shulcloud_footer_left}}
{{shulcloud_footer_right}}
Mon, November 29 2021
25 Kislev 5782
Sign Up For Our Newsletter
Mon, November 29 2021 25 Kislev 5782