Newsletters
"Their Stories, Our Stories" - Kol Ami newsletter 10-26-2021
10/26/2021 06:01:06 PM
| | |
| --- | --- |
| Author | |
| Date Added | |
| Automatically create summary | |
| Summary | |
Kol Ami Newsletter: October 26, 2021
Rabbi's Week in Review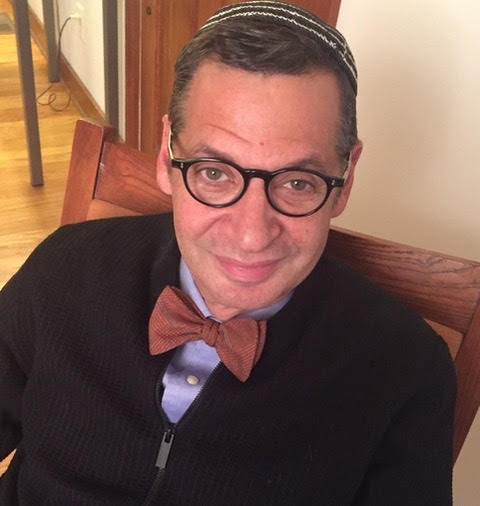 This past week, Suzanne Gladney, the director of the Migrant Farmworkers Assistance Fund, informed me of the death of migrant farmworker Luis Octavio, age 49, due to cancer. (Suzanne is our featured Shabbat speaker on Friday, November 5.) With that in mind, I will keep my blog short this week.

Hearing about this loss and the difficulty for his family and for other migrant farmworkers with whom he worked is a vivid reminder that ... Click here to read the rest of Rabbi Doug's blog post.

This Week's Torah Portion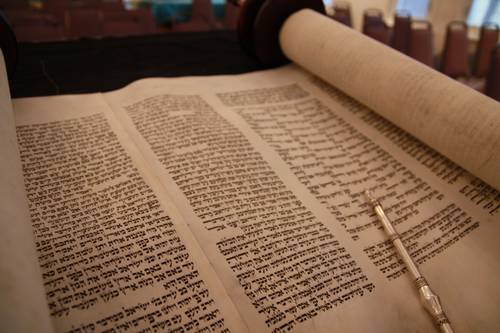 This week's Torah portion is Parashat Chayei Sarah (Bereishit/Genesis 23:1-25:18). While this is translated as the life of Sarah, it actually begins by describing her death. This example of the importance of our burial and grieving process is how we sustain memory, and give meaning and purpose to every unique life.

Worship Event of the Week

This Friday, October 29, at 6:45 p.m., we'll make Shabbos together, reciting Shabbat blessings and learning a bit of Torah. Click here for the Zoom link.

Weekly Feature

To Boo or Not to Boo: Jewish Views of Halloween
By Stanley Stern

For at least three years that I remember during grade school, I trick-or-treated for UNICEF. I went around my neighborhood on Halloween — not for candy but to fill a little tin container with donations. I also recall, in the days leading up to Halloween, sitting outside a Walgreens in old downtown Overland Park with my mother, collecting for UNICEF.

I was aware, even at that young age, that it was our alternative to celebrating Halloween, without participating in the ideas associated with Halloween — ideas that reflected pagan or Catholic beliefs. 

The debate for some Jews is ongoing: Should Jews celebrate Halloween?
Arguments against participating are based in Jewish law that says celebrating pagan or Christian holidays is strictly forbidden. Arguments for participating consider the fact that very few people associate Halloween with pagan or religious rites. 

For the sake of peace in the community, it was considered OK then to hand out candy at the door. But to dress up, collect candy and play tricks on our neighbors? No.

In 2021, parents would probably worry more about the massive amounts of candy (and the effects on dental health and hyperactivity) than fret about their children dancing around bonfires in the woods. And with its cultural pervasiveness, Halloween is a holiday for adults, too.
 
As with most discussions of law and custom in the Jewish world, there is no final answer. And most Americans, as well as most American Jews, view Halloween as secular. (Find more about Halloween's history here at My Jewish Learning.)

A few years after we collected for UNICEF, my brother and I began roaming our neighborhood for candy on Halloween. The idea that it originally celebrated a pagan holiday was a fading memory.

Kol Ami Events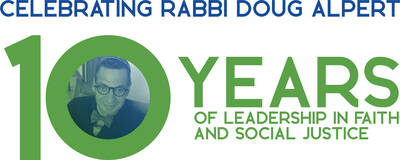 We celebrate Rabbi Doug Alpert and his 10 years as our spiritual leader at Kol Ami, with a kosher wine tasting, hors d'oeuvres, Havdalah and words of celebration on Saturday, November 13. The event takes place 5-7 p.m. at Simpson House, 4509 Walnut, Kansas City, Mo. 
 
Proceeds from tickets, a $60 donation per person, benefit the Rabbi's Discretionary Fund. Please purchase tickets by Saturday, November 6, through PayPal by using the QR code below, or by sending a check to Kol Ami KC, 4501 Walnut, Kansas City, MO 64111.
 
Attire is business casual. Bowties are encouraged. Masking, when not eating or drinking, and proof of vaccination are required. If you have any questions, please email donations@kolamikc.org.




Shabbat Guest Speaker November 5
Join us in person or via livestream Friday, November 5, when guest speaker Suzanne Gladney talks at our Shabbat service about the work of the Migrant Farmworkers Assistance Fund, and what we at Kol Ami can do to assist in the group's social-justice efforts.

Social Justice News

Fall/Winter Drive for MLK Schoolkids
By Pat Clinton

Some children are absent from school because they don't have a warm coat — or even clean underwear. 

We are asking for donations of winter coats, hats and gloves for students of Martin Luther King Jr. Elementary School. For children in kindergarten through sixth grade, there is also a huge need for socks and underwear.
 
Please bring your donations to All Souls on Friday, November 5, when Kol Ami convenes at 6:45 p.m. for our Shabbat service. Your donation can help children get to school, be warm and be successful. 
We Wish Mi Shebeirach
A Complete Healing of Mind, Body and Spirit to:

Liz Epstein
Saul Epstein
Pinchas ben Liba
Bonnie Rosenthal

Names appear on the Mi Shebeirach list for three months.
If you would like a name to continue to be listed or if you have a new name to include, please send an email to healing@kolamikc.org.  



{{shulcloud_footer_left}}
{{shulcloud_footer_right}}
Mon, November 29 2021
25 Kislev 5782
Sign Up For Our Newsletter
Mon, November 29 2021 25 Kislev 5782