Newsletters
"Celebrate What Is Good" - Kol Ami newsletter 11-9-2021
11/09/2021 06:01:05 PM
| | |
| --- | --- |
| Author | |
| Date Added | |
| Automatically create summary | |
| Summary | |
Kol Ami Newsletter: November 9, 2021
Rabbi's Week in Review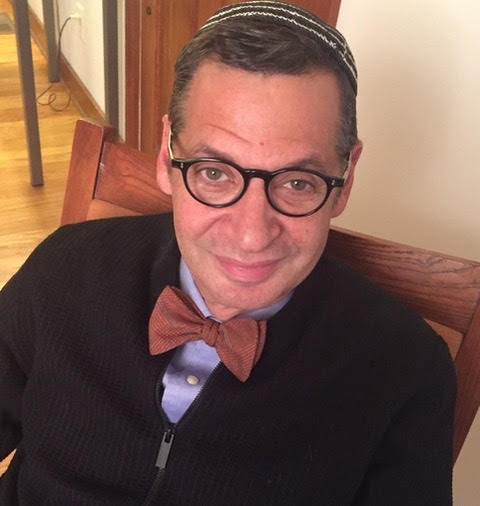 I am thinking about this coming Saturday's 10th-anniversary celebration. I related to our wonderful president, Wynne Begun, that I am approaching this day feeling a bit sheepish and, at the same time, looking forward to a time to celebrate.

The sheepish part is that this is presented as a "me" thing — honoring my 10 years as Congregation Kol Ami's rabbi. I do think this should be a "we" event and not a "me"... Click here to read the rest of Rabbi Doug's blog post.

This Week's Torah Portion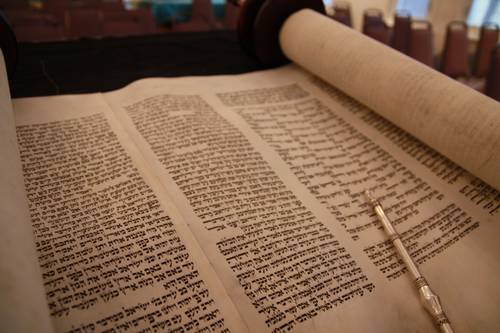 This week's Torah portion is Parashat Vayetze (Bereishit/Genesis 28:2-32:3). We read this week about Jacob's dream, wherein angels descend from heaven and ascend back to heaven. This lands us within our ongoing study of angels and our weekday study of Rabbi Jill Hammer's Jewish Book of Days. Rabbi Hammer has referred to this time on the calendar as a time to look within, a time of introspection in order to better prepare ourselves for the work to come. Angels also seem to reflect our inner conscience, our "better angels" and our challenges. May we use our dreams to work toward a better and meaningful reality.

Worship Events of the Week

All are urged to participate in this week's Family Shabbat on the patio at All Souls, Friday, November 12, at 6 p.m., with our Family Experience program, teaching our most cherished Jewish values. At 6:45 p.m., we have a short, fun Shabbat service.

A reminder that every weekday, we have an opportunity to check in and connect with each other via Zoom from 8 to 8:15 a.m. for a bit of prayer and study — a great way to start the day. Click here.

Weekly Feature

Reflections on 10 Years as Rabbi
By Wynne Begun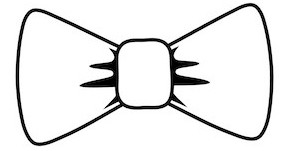 In 2017, Rabbi Doug Alpert received the Harold Holliday, Sr. Civil Rights Award from the Kansas City, Missouri, Branch of the NAACP because, as Dr. Rev. Rodney Williams said, he has been "tirelessly working on issues along racial, ethnic and religious backgrounds." This year, later this week, we celebrate Rabbi Doug's 10th anniversary at Kol Ami. To help honor the past and look toward the future, I spoke to Rabbi Doug about his experiences and accomplishments. 
 
Wynne Begun: How did you decide to become a rabbi?
Rabbi Doug: I was drawn to the role of teaching about Judaism. I also find making connections with congregants meaningful. I was ordained after attending The Academy of Jewish Religion in New York.  
 
How did the urban Kol Ami come about?
I was an urban studies major as an undergraduate, and I remained committed to diversity and issues of justice and equity. When Kol Ami made the decision to give up its building in 2012, it was only natural to relocate in Kansas City. 
 
How did you find All Souls?
A committee was formed to find a suitable location to rent rather than buy. All Souls UU Church welcomed us in and provided a place for the congregation to regroup and grow. At the same time, the congregation wanted to continue its community garden and looked for a location east of Troost.  
 
What have some of the challenges been for this congregation?
Serving as a rabbi always has challenges, but serving as a rabbi of a congregation in transition requires vision, fortitude and optimism. Kol Ami serves many unaffiliated and disenfranchised urban dwellers on their own unique Jewish journey. Many of those we have served through the years did not feel welcome in other congregations. I'm committed to providing a safe spiritual space for anyone who is on a Jewish path, balancing individual needs with the needs of the congregation as a whole. 
 
What are some of your proudest moments serving as rabbi? 
I'm especially proud of all the celebrations of life's simchas that I have participated in over these last 10 years, such as weddings, baby namings, brit milahs, and b'nai mitzvot. Also, providing support to congregants and friends of Kol Ami during times of sorrow or need has been meaningful.  
 
What do you see as next steps?
I see a very exciting future. My involvement in the Clergy Leadership Incubator will guide our process for defining the future of Kol Ami as we develop a vision that allows us to flourish in the evolving Jewish culture. I see us living out our Jewish values through inclusive practices, serving marginalized Jews and working toward social justice. I am looking forward to the next 10 years with great anticipation. 

Social Justice News

Help Feed Farmworkers
Farmworkers live on rural farms in nearby Lafayette County with no accessible grocery stores. Kol Ami is collecting:

• 1-pound and 2-pound bags of pinto beans (dry)
• white rice (not instant)
• gently used paper grocery bags.
​​​​​​​
The Migrant Farmworkers Assistance Fund, one of Kol Ami's social-justice partners, distributes food to migrant farmworkers and their families. Please leave these items in the green barrel on the patio at All Souls. Thank you.
Yahrzeit This Week
November 13
Lois Steinel, mother of Dan Steinel

We Wish Mi Shebeirach
A Complete Healing of Mind, Body and Spirit to:

Liz Epstein
Saul Epstein
Pinchas ben Liba
Bonnie Rosenthal

Names appear on the Mi Shebeirach list for three months.
If you would like a name to continue to be listed or if you have a new name
to include, please send an email to healing@kolamikc.org.  



{{shulcloud_footer_left}}
{{shulcloud_footer_right}}
Mon, November 29 2021
25 Kislev 5782
Sign Up For Our Newsletter
Mon, November 29 2021 25 Kislev 5782