Newsletters
"A New and Different Path" - Kol Ami newsletter 11-16-2021
11/16/2021 06:01:05 PM
| | |
| --- | --- |
| Author | |
| Date Added | |
| Automatically create summary | |
| Summary | |
Kol Ami Newsletter: November 16, 2021
Rabbi's Week in Review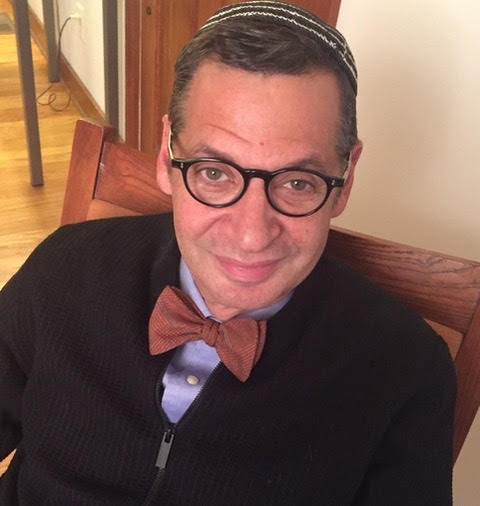 In future times (Messianic times) when all other prayers are unnecessary, prayers of gratitude will still be recited. Vayikra Rabbah 9:7

I am still overwhelmed and so grateful for Kol Ami's celebration honoring my 10-year anniversary as rabbi. You have welcomed me into your lives, and you have committed yourselves to a very different idea of how we create Jewish community. We have been that shul which seeks out the disenfranchised, and celebrates the many ... Click here to read the rest of Rabbi Doug's blog post.

This Week's Torah Portion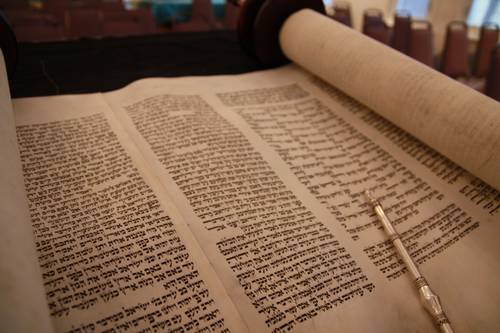 This week's Torah portion is Parashat Vayishlach (Bereisht/Genesis 32:4-36:43). In the ongoing story of brothers Jacob and Esau, we read about both their conflict and their reconciliation. In that reconciliation, we see Esau choosing to avoid violence — that it is abhorrent to enforce our will and intimidate others through violence. 

Worship Events of the Week

Join us as we welcome in Shabbat with blessings this Friday, November 19, at 6:45 p.m. It is a great way to connect with our Kol Ami family and make Shabbos.
Click here for the Zoom link. 

A reminder: You are always welcome to join us each weekday morning,
8-8:15 a.m., for a short morning service and study. Click here for the Zoom link.

Weekly Feature

"So You're Marrying a Jew …" 
Fifth installment in a series
By Ellen Karp and Josh Sipp

Editors' Note: We thought it would be instructive and interesting to ask our non-Jewish partnered members for their particular take on joining a Jewish community, and establishing a family connection among Jewish relatives. 



Josh Sipp and Savannah Kannberg, with Rabbi Doug

Ellen Karp: If your best non-Jewish friend or close relative were getting engaged to a Jewish person, what advice would you give them based on your own experience?
Josh Sipp: Don't be afraid to speak up. If their new family is anything like the one I joined, there are going to be long stretches when several people are vehemently arguing about something from 15 years ago that none of them actually remember happening. It never hurts to offer a new perspective. I'd recommend they go ahead and embrace the chaos. As someone from a quiet, Midwestern family, I found it overwhelming at first to dive into the hectic atmosphere, especially during large family gatherings. Once you step back, take a deep breath, and just accept that nothing will go according to plan and that a thousand different things will be happening at once, you'll start to appreciate it all. There will be arguments, unsolicited advice and family stories you'll hear for the 13th time, but it all comes from a place of love.

What were your biggest surprises about Jews and/or Judaism — things you hadn't known, anticipated or expected?
Everyone in my wife's family is obsessed with genealogy. I actually found it really interesting, and we ended up diving into my family as well. Somewhat tangentially to that, I was amazed at how broad the word "family" is in a Jewish family. I cannot tell you who my second cousins are, yet we flew to Boston to attend a third cousin's bar mitzvah. It was something I didn't know or expect, but I've grown to love being part of a massive family.

Any anecdotal moments as you've experienced Judaism within your family?
I used to ask my wife a lot of questions about Jewish holidays and history until my mother-in-law informed me that all of her Jewish knowledge came from something called Sammy Spider. Now I Google things. She's also never been able to give me a straight answer on what makes some wine kosher.

Kol Ami Event

Rabbi Doug's 10th-Anniversary Celebration (in Photos)
Photos by Lisa Alpert



Rabbi Doug and Fay, at Simpson House November 13



Rev. Dr. Rodney Williams (at right) gives a tribute.



Rabbi Doug addresses the gathering.



A toast to the rabbi
Yahrzeits This Week
November 19
Bernard Klein, grandfather of Beth Thompson
November 20
Sarah Katzeff, grandmother of Stanley Stern
November 21
John Jeremias Stein, uncle of Lara Steinel
November 22
Ben Katzeff, grandfather of Stanley Stern

We Wish Mi Shebeirach
A Complete Healing of Mind, Body and Spirit to:

Liz Epstein
Saul Epstein
Pinchas ben Liba
Dan Marcum
Bonnie Rosenthal
Anatoly Rubchinsky
Ken Samet

Names appear on the Mi Shebeirach list for three months. If you would like
a name to continue to be listed or if you have a new name to include,
please send an email to healing@kolamikc.org.  



{{shulcloud_footer_left}}
{{shulcloud_footer_right}}
Mon, November 29 2021
25 Kislev 5782
Sign Up For Our Newsletter
Mon, November 29 2021 25 Kislev 5782