Newsletters
Ritual Comforts - Kol Ami newsletter 12-21-2021
12/21/2021 06:01:05 PM
| | |
| --- | --- |
| Author | |
| Date Added | |
| Automatically create summary | |
| Summary | |
Kol Ami Newsletter: December 21, 2021
Rabbi's Week in Review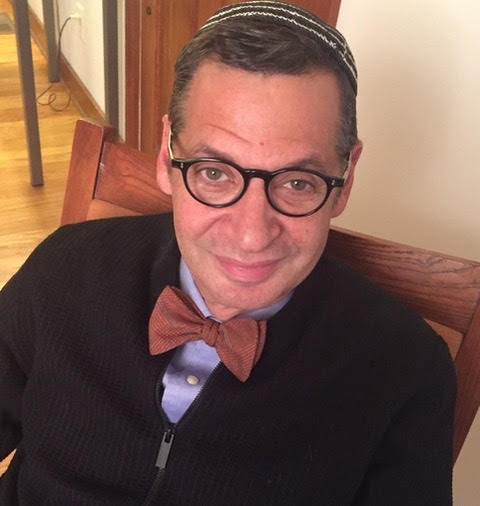 This past week, most of my thoughts have turned toward community (and state and national) leader — and my friend — the Rev. Dr. Rodney Williams. Last Friday, Fay and I, along with Lara Steinel, attended the funeral of his beloved wife, Lorianne Williams.

Lorianne died after a long battle against cancer. She was possessed of a fighting spirit, and of kindness and compassion, always caring for others. The Rev. Dr. Williams spoke of ... Click here to read the rest of Rabbi Doug's blog post.

This Week's Torah Portion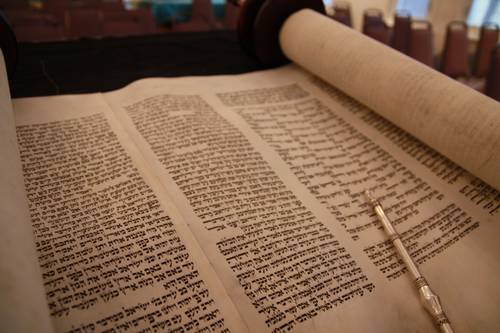 This week's Torah portion is Parashat Shemot (Shemot/Exodus 1:1-6:1). We begin our exodus story this week, and our long road from slavery to redemption. This is not only about our own story but also about how we use our story to better understand and empathize with the suffering of others.

Worship Events of the Week

This coming Friday, December 24, at 6:45 p.m., we gather together via Zoom to make Shabbos. We will recite Shabbat blessings together and have a short reflection on this week's Torah portion. Click here.

We continue our time together for a little morning prayer and a little study time,
8-8:15 a.m. each weekday morning. Click here.

Weekly Feature

December 25 — Why It's Chinese, Please
By Wynne Begun




What will you be doing on Christmas Day? For those of us in interfaith families, it may be a day of traditional activities. For those of us who observe only Judaism, Christmas Day is very quiet. Not much is open, and TV is dedicated to football and Christmas movies. 
 
What do Jews do on Christmas Day if football is not their thing? Several years ago, my family started going to a Chinese restaurant for a late lunch. Lo and behold, our excursion became a meet-and-greet — we recognized many of the other patrons as members of the tribe! 
 
Jews eating at Chinese restaurants on Christmas Day is a long-lived and widespread tradition that dates to the beginning of the 20th century. At that time, many Jewish immigrants lived on the Lower East Side of New York City, near Chinatown. Unlike the neighborhood Italian restaurants, Chinese restaurants featured no Christian iconography and remained open on Christmas. Chinese food included such ingredients as onions, garlic, buckwheat, celery and mushrooms, and preparations like dumplings that resembled kreplach, all of which were familiar. The lack of dairy also made Jewish diners feel more comfortable because they didn't risk mixing meat and dairy. Plus, the flavor of Chinese food was a nice change.
 
Between now and the end of the year, we will not have much opportunity to be together at Kol Ami. If you would like to meet up, my family and I will probably be at Princess Garden the afternoon of Christmas Day. Or maybe at Bo Lings. Or maybe at ABC Café. Bon appetit! 

Social Justice News

A Big Thank You
The Family Experience activity-bag project put together 53 large Ziploc bags filled with activities for farmworker kids. "It's hard to imagine how important these packets are," says Suzanne Gladney, director of Migrant Farmworker Assistance Fund. About 40 kids live in and around Waverly, she says, a very rural area with small trailers, houses and labor-camp units — and not much to do. Another 35-40 kids are in the 50-mile span from Wellington to Waverly. "These activity packets are a bright light in these cold winter days," Suzanne tells us. "What a great gift! Muchisimas gracias, friends." 

Todah rabah to all who donated to this project. These types of events help build a spirit of social justice for our children. We greatly appreciate the entire Kol Ami congregation for participating.
                                    — Erica Clinton   
Yahrzeits This Week
December 22
Besse Engleman Gottstein, grandmother of Beth Thompson
December 25
Denise Green, mother of Rachel Bishop
December 28
Tommy Compton, stepfather of Marion Breinin

We Wish Mi Shebeirach
A Complete Healing of Mind, Body and Spirit to:

Damon Atherly
Tim Bruning
Dennis Dalton
Pinchas ben Liba
Gertie Millstein
Pat Rettenmaier
Bonnie Rosenthal
Anatoly Rubchinsky
Ken Samet
Susan Sarachek

If you would like a name to continue to be listed
or if you have a new name to include,
please send an email to healing@kolamikc.org.  



{{shulcloud_footer_left}}
{{shulcloud_footer_right}}
Thu, January 27 2022
25 Shevat 5782
Sign Up For Our Newsletter
Thu, January 27 2022 25 Shevat 5782