Newsletters
"Looking Toward the Future" - Kol Ami newsletter 12-28-2021
12/28/2021 06:01:05 PM
| | |
| --- | --- |
| Author | |
| Date Added | |
| Automatically create summary | |
| Summary | |
Kol Ami Newsletter: December 28, 2021
Rabbi's Week in Review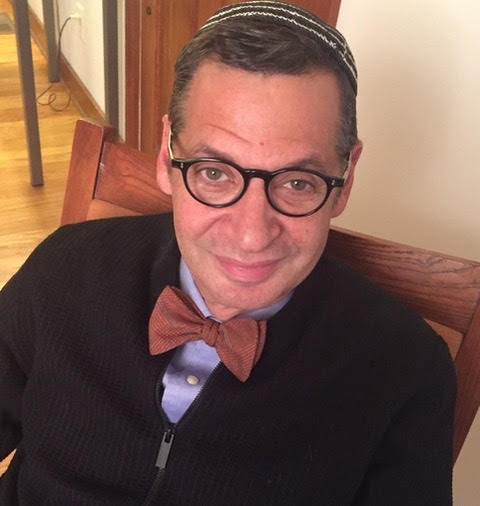 This past week, we began a new book of the Torah — the Book of Shemot, or Exodus. I always get a sense of renewed excitement as we progress through the Torah every year, each book giving us different themes and a different part of our story.  

In Shemot/Exodus, we begin our story as we become a people. We begin our journey from bondage to standing at Mt. Sinai.

We have formed a wonderful community at Congregation ... Click here to read the rest of Rabbi Doug's blog post.

This Week's Torah Portion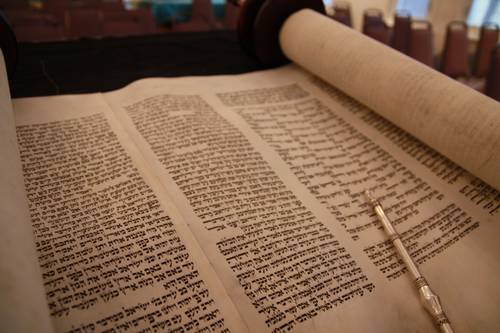 This week's Torah portion is Parashat Va'era (Shemot/Exodus 6:2-9:35). We read this week how G-d hardened Pharoah's heart. Our exegesis, our Biblical commentary, grapples with the seeming conflict between our free will and G-d seemingly restricting Pharaoh's free will. One perspective is that Pharoah's own proclivity toward cruelty opened his heart toward greater hardening.

Worship Event of the Week

As we approach the secular new year, we also have the opportunity to enter

2022 by making Shabbos together. We gather together on Zoom for Shabbat blessings and a bit of Torah this Friday, December 31. Note the earlier starting time of 6 p.m. Click here.

Weekly Feature

Seed the New Year With a Pomegranate Toast
By Mark and Julia Kenneally



Photo by Julia Kenneally

Need a Jewish twist on a New Year's Eve cocktail, beyond a twist of lemon or lime? Try a pomegranate syrup or liqueur. 

The pomegranate, a great wintertime ingredient, is typically associated with Rosh Hashanah, and with the ideas of knowledge and wisdom (though it is untrue that each pomegranate has 613 seeds, equivalent to the number of mitzvot).

Pomegranate syrup, a variation on a simple syrup, is called grenadine and is quite easy to make. "Simply" bring to a boil two parts pomegranate juice to one part sugar, let simmer for five minutes and then cool. The best part of homemade grenadine is the ability to control the degree of sugar and, therefore, the sweetness. Bottled grenadine can be overly sweet with color additives. For making grenadine at home, use plain pomegranate juice, such as the Pom brand, which can be found at most supermarkets. 

For a more Jewish twist, what would be an appropriate base liquor to use with the pomegranate? In a nod to Hanukkah latkes, try a potato-based vodka. Most vodkas nowadays are made with fermented grains, like rye or corn. Potato-based vodkas are slightly sweeter and more earthy, making them nice to mix with. 

Not many vodka brands emphasize that they are made from potatoes. A few to look for include Luksusowa and Chopin, both Polish vodkas (available at Gomer's). Another one is Reyka, from Iceland, which uses a distillation process involving glacial spring water, lava rock filtration and renewable energy from volcanoes. With our family having been to Reykjavik, this is one of our preferred vodkas.

The recipe for a drink with either pomegranate syrup or liqueur and a potato-based vodka is very simple, with proportions that are easy to remember and multiply, especially when making batch cocktails for a party.

Vodka (potato-based) — 2 ounces
Pomegranate syrup or liqueur — 1-1/4 ounces
Lemon juice — 1/2 ounce
Simple syrup — splash (to taste)

Combine ingredients in a container with ice, then shake, swirl or stir (whichever you prefer). Note: You can still use a non-potato-based vodka, of course. 

Another way to use pomegranates is as a liqueur (fruitier and a lower-proof liquor). A popular brand is the Pama Pomegranate liqueur, made with pomegranate juice, vodka and a splash of tequila, with a low ABV (alcohol by volume) of 34. This liqueur is great in our take on Kir Royale, a New Year's Eve French cocktail made with crème de cassis (black currant liqueur) and champagne. Our version simply substitutes pomegranate for black currant, resulting in a brighter and slightly sharper drink.

This easily adaptable cocktail can also be made non-alcoholic, with sparkling apple cider and pomegranate syrup. Just be sure to not use pomegranate molasses!

Pomegranate liqueur — 1 ounce
Champagne — 3 ounces

Pour pomegranate liqueur (or syrup) into a glass or pitcher, then add champagne (or other sparkling base) to the mix.

Yahrzeits This Week
December 29
Gary Kretchmer, spouse of Sheryl Kretchmer
December 31 - 27 Tevet
Donald David Alpert - Daniel David ben Yaakov v'Sarah,
father of Jeff Alpert, Sunni Rosenbloom and Rabbi Doug Alpert

We Wish Mi Shebeirach
A Complete Healing of Mind, Body and Spirit to:

Damon Atherly
Tim Bruning
Dennis Dalton
Pinchas ben Liba
Gertie Millstein
Pat Rettenmaier
Bonnie Rosenthal
Anatoly Rubchinsky
Ken Samet
Susan Sarachek

If you would like a name to continue to be listed or
if you have a new name to include,
please send an email to healing@kolamikc.org.  



{{shulcloud_footer_left}}
{{shulcloud_footer_right}}
Thu, January 27 2022
25 Shevat 5782
Sign Up For Our Newsletter
Thu, January 27 2022 25 Shevat 5782