Newsletters
Jewish Renewal - Kol Ami newsletter 1-4-2022
01/04/2022 06:01:05 PM
| | |
| --- | --- |
| Author | |
| Date Added | |
| Automatically create summary | |
| Summary | |
Kol Ami Newsletter: January 4, 2022
Rabbi's Week in Review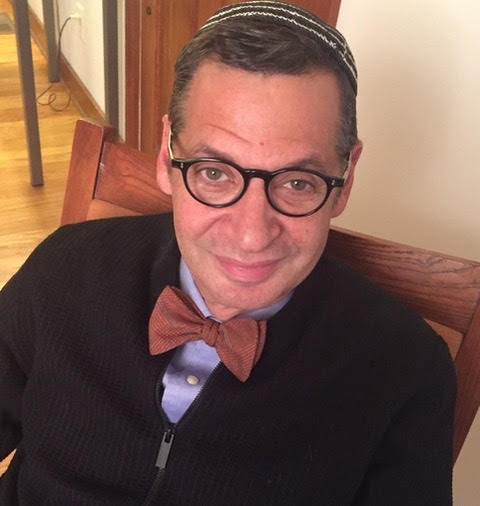 With the start of a secular new year, the usual new year's resolution discussion is pervasive. Pervasive though it may be, I don't know anyone who takes it seriously or feels a sense of regret for resolutions unfulfilled. After all, it's not Yom Kippur.

Yet, by luck, coincidence or beshert, we do have an opportunity to look at our Kol Ami vision for the future with renewed vigor and purpose. We have accomplished so much in carving ... Click here to read the rest of Rabbi Doug's blog post.

This Week's Torah Portion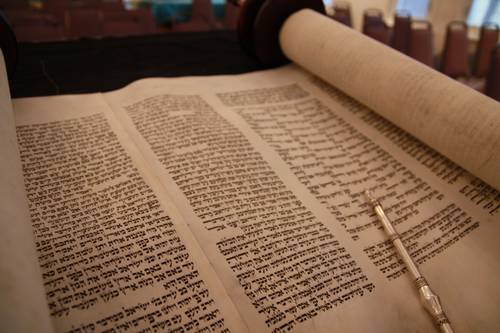 This week's Torah portion is Parashat Bo (Shemot/Exodus 10:1-13:16). We read this week about Pesach/Passover at its inception. We understand the importance of ritual in telling and remembering our story and our Jewish Identity.

Worship Events of the Week

After some downtime for winter break, we come back together to celebrate Shabbat this Friday, January 7, at 6:45 p.m., either in person at All Souls or via livestream, with wonderful music, spiritual connection and Torah. For livestream, click here.

We gather for adult study Saturday, January 8, at 9:30 a.m., either in person at Fay and Rabbi Doug's or on Zoom. If attending, RSVP by Friday to rabbidoug@kolamikc.org. For the Zoom link, click here.

Weekly Feature

From Good to Great
By Wynne Begun


As I prepare to pay my 2022 pledge, I have been thinking about Kol Ami and what we are all about. 
 
There is so much that is good at Kol Ami. The people who attend services and events are diverse and intriguing to get to know. Some are members, some are regular visitors and some just stop by occasionally, but all are welcome and all are needed. Rabbi Doug leads us through services with a balance of Hebrew (thank goodness for transliterations, for people like me) and English, and is always our teacher in spiritual and secular concerns. Lara is an incredible music director and vocalist, and we have Judith and Brendan and Karen, who assist in creating music that is accessible and spiritually fulfilling. And Rabbi Doug is known and respected for his work in social justice in the urban core. 
 
Good to Great, a highly popular book by Jim Collins that is studied by corporate and nonprofit leaders, followed 15 highly successful companies and did an analysis of how these businesses moved from "good to great." It is interesting that most of these companies are no longer considered "great," which leads me to believe that greatness is always morphing and may be an aspirational goal. It takes constant work and is fleeting if it is not responsive to the evolving needs of society.  
 
What would Kol Ami look like if we went from good to great? I believe that our community would get to know one another — our names as well as our stories. More people would become involved in synagogue leadership. More people would consider membership due to our sharing enthusiasm for what we are doing. More of us would attend worship and find meaning in the liturgy, comfort with our community, and learn about the value of Judaism throughout life. Our music would become even more diverse and inclusive of different styles. More of us would participate in volunteer efforts that are personally satisfying, based on the four organizations we have identified or based on our personal interests. We would join our rabbi in his work as a leader in social justice, as well as his work with the Clergy Leadership Incubator program, which recognizes the need to be responsive to the changing environment and to be plugged in to the feelings of our Kol Ami congregants. We would live our Jewishness. 
 
I am so happy to have joined and gotten involved in this synagogue. It is so right for many reasons. I hope that you feel the same. Help us stay responsive to the needs of our community as we work as a community to move Kol Ami from good to great in 2022 and beyond.

Kol Ami Event

Hebrew Class to Come


Watch for an announcement (and registration) for a unique opportunity offered
by Kol Ami to learn prayerbook Hebrew. The six-week Zoom class will be taught by our very own Hebrew master Brendan Howard — at no cost to participants. Stay tuned.

Community Events

Virtual Vigil on the First Anniversary of January 6 Insurrection
It's been nearly one year since the attack on the Capitol. We must not forget what happened -- and we must prevent another attack on our democracy. Around the country, voting advocates are marking the anniversary.

Here in Missouri, there is a Statewide Virtual Vigil at 6:30 p.m. Thursday, January 6. Join other voter advocates on Zoom and learn how you can take action to protect our democracy by signing up HERE. You can tune in to the event on Facebook HERE.

Rabbi Alpert to Be Honored at MLK Jr. Interfaith Service
Rabbi Doug Alpert is one of three recipients of the Evelyn Wasserstrom Award, given by KC's Southern Christian Leadership Conference to those working for justice for minorities. Evelyn Wasserstrom was a longtime leader in the Jewish community (in KC and beyond). The other two recipients are Anita Russell, past president of the NAACP-KC, and Patricia Jones Macklin, a longtime activist in union organizing, particularly in the Black community.

The award ceremony, part of the 2022 Greater Kansas City Martin Luther King Jr. Interfaith Service, is both virtual and in person, at 1:30 p.m. Sunday, January 9, at Community Christian Church (4601 Main). It is sponsored by the SCLC and the Jewish Community Relations Bureau-American Jewish Committee. Click here for updated information and a link.

Social Justice News

Paper Bag Collection Update
Just until March, Kol Ami is suspending the collection of paper grocery bags and rice and beans for Migrant Farmworkers Assistance Fund. Please hold on to your paper sacks until then! If you currently have paper bags or rice and beans you would like to donate, please email newsletter@kolamikc.org to arrange for a drop-off or a pickup. Kol Ami and MFAF thank you! 
Yahrzeit This Week
January 5
Sarah Woolf, grandmother of Wynne Begun

We Wish Mi Shebeirach
A Complete Healing of Mind, Body and Spirit to:

Damon Atherly
Tim Bruning
Dennis Dalton
Pinchas ben Liba
Gertie Millstein
Pat Rettenmaier
Bonnie Rosenthal
Anatoly Rubchinsky
Ken Samet
Susan Sarachek

If you would like a name to continue to be listed or if you have a new name to include, please send an email to healing@kolamikc.org.  


{{shulcloud_footer_left}}
{{shulcloud_footer_right}}
Thu, January 27 2022
25 Shevat 5782
Sign Up For Our Newsletter
Thu, January 27 2022 25 Shevat 5782