Newsletters
Finding Inspiration in Art - Kol Ami newsletter 2-22-2022
02/22/2022 06:01:20 PM
| | |
| --- | --- |
| Author | |
| Date Added | |
| Automatically create summary | |
| Summary | |
Kol Ami Newsletter: February 22, 2022
Rabbi's Week in Review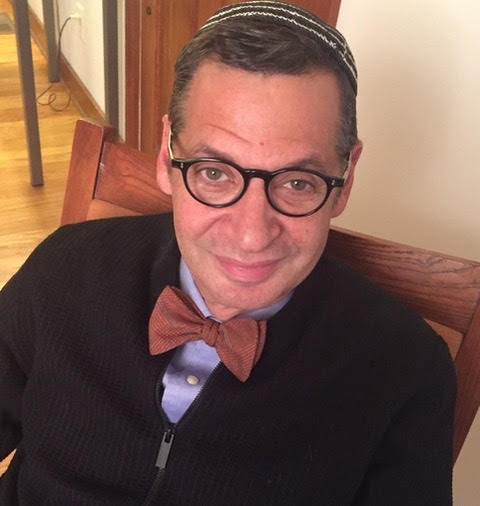 I recently realized that it had been some time since I had been to a gallery or museum.  Given that my son Isaac works in a gallery in NYC, it seems I would have missed it sooner or plugged in more regularly. What started me back into a love and appreciation for our visual-art world was the program with Riva Lehrer and her book Golem Girl. Her incredible portraiture, often taking over a year for each work, illustrated people of great strength with compelling (even riveting) stories. This included Riva's self-portraits and her own powerful story as a disabled, queer Jew.

After what seemed to me to be a long absence, Fay and I went to the Nelson-Atkins Museum of Art. We focused our visitt... Click here to read the rest of Rabbi Doug's blog post.

This Week's Torah Portion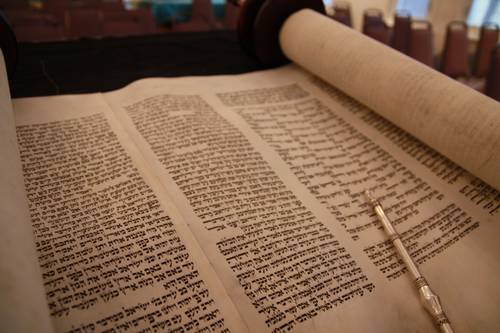 This week's Torah portion is Parashat Vayakhel (Shemot/Exodus 35:1-38:20). The Parashah repeats the mitzvah, the commandment, to observe Shabbat. How do we afford ourselves the needed time each week to observe Shabbat, to break away from the weekday endeavor of continually and persistently controlling our environment and our lives? What can we do for ourselves to make this time each week different and rejuvenating? 

Worship Events of the Week

Join us on Zoom this Friday, February 25, at 6:45 p.m., for Shabbat blessings, along with a bit of Torah. This has been a wonderful way for us to make Shabbos together — to connect as a community, and for each of us to make Shabbos in our own homes. Click here for the Zoom link.

Do not forget that every weekday, from 8 to 8:15 a.m., we have the opportunity for a little bit of prayer and a little study to center us for the day ahead. This has been another wonderful way for our Kol Ami community to connect and start our days. Click here for the Zoom link.

Weekly Feature

Valuing Honesty and Cherry Pie 
By Wynne Begun



The federal holiday Presidents' Day, the third Monday in February, is a day off for many, and comes at a time when we often need a break. For you history buffs, the holiday was first established in 1879 to commemorate George Washington's February 22 birth date, but it was later recast as the date to also honor Abraham Lincoln, whose birthday is February 12 (and all U.S. presidents). 
 
One of the most common stories about George Washington is his fearless honesty. The story goes that when Washington was 6 years old, he received a hatchet as a gift and damaged his father's cherry tree. When his father confronted him about it, young George bravely confessed, saying, "I cannot tell a lie. I did cut it with my hatchet." Washington's father rejoiced in his son's honesty. 
 
This story has proved to be a myth that was created to glorify Washington's personal values, but it is still part of American folklore. And a benefit of the myth to foodies like me is the tradition to eat cherry pie* this time of year. 
 
While honesty, even brutal honesty, is often valued, Torah teaches us that honesty has its limits. Honesty to serve personal self-interests is not looked upon favorably by G-d. According to the Torah, and according to rabbinic tradition, human caring is most important. Honesty in the service of compassion and growth is a mitzvah, even if the truth is painful. Honesty at the expense of another human's feelings, simply to air one's own viewpoint, is a betrayal of G-d. 
 
So enjoy some cherry pie, preferably warm with vanilla ice cream, and remember that even though honesty is valued, human dignity must be valued more.  
 
*Cherry Pie recipe — click here (and scroll down).
Yahrzeits This Week
February 23
Paul Milgrim, brother of Robert Milgrim
February 27
Max Rachlin, father of Lara Steinel
February 28
Simeon N. Hirsch, grandfather of Deborah Hirsch

We Wish Mi Shebeirach
A Complete Healing of Mind, Body and Spirit to:

Damon Atherly
Robert Clinton
Jennifer Dake
Barb Dalton
Dennis Dalton
Robert Dalton
Hayden Joseph
Pat Rettenmaier
Susan Sarachek

If you would like a name to continue to be listed or if you have
a new name to include, please send an email to healing@kolamikc.org.  



{{shulcloud_footer_left}}
{{shulcloud_footer_right}}
Tue, May 24 2022
23 Iyyar 5782
Sign Up For Our Newsletter
Tue, May 24 2022 23 Iyyar 5782