Newsletters
Fighting for Democracy - Kol Ami newsletter 3-1-2022
03/01/2022 06:01:51 PM
| | |
| --- | --- |
| Author | |
| Date Added | |
| Automatically create summary | |
| Summary | |
Kol Ami Newsletter: March 1, 2022
Rabbi's Week in Review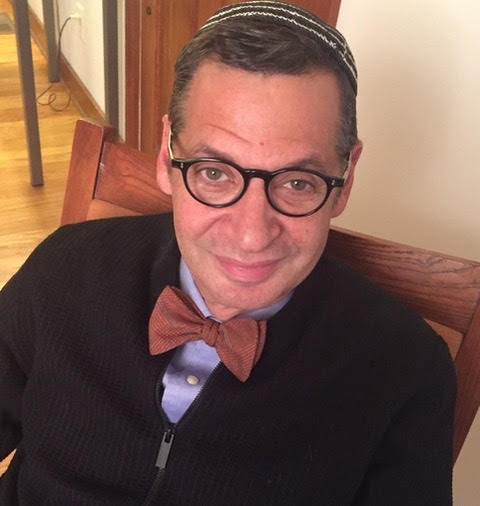 My thoughts — like so many others' this past week — have turned to the people of Ukraine. Watching a war take place in real time has brought a sense of immediacy that I find jarring. Watching the courageous and dignified people of Ukraine have their lives literally disrupted overnight has left me shaken. Who can really calculate the long-term impact this will have on their children. I think, for the first time, we are getting a ... Click here to read the rest of Rabbi Doug's blog post.

This Week's Torah Portion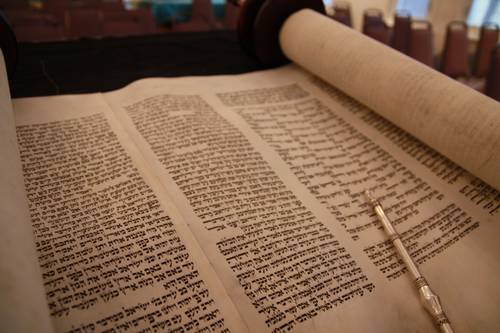 This week's Torah portion is Parashat Pekudei (Shemot/Exodus 38:21-40:38). With this Parashah, we complete the book of Shemot/Exodus as the Mishkan, the Holy Tabernacle, is completed. Our long journey through the wilderness is just beginning as we come together as a people, working to understand our relationship with G-d and with each other.

Worship Events of the Week

At 6:45 p.m. Friday, March 4, we gather together at All Souls, in-person and via livestream, to welcome Shabbat. Proof of vaccine is required for in-person attendance. For livestream, click here.

At 9:30 a.m. Saturday, March 5, we continue our deep dive into prayer, with wonderful discussions on why we pray what we pray. Attendance for this adult-study session is in person at the home of Rabbi Doug or via Zoom. If in person, you must RSVP to rabbidoug@kolamikc.org. For the Zoom link, click here.

Weekly Feature

Another Month of Joy With Jewish Leap Year
By Wynne Begun
 



Rosh Hashanah seems so long ago. It came early last year, as did Chanukah and all other Jewish holidays. This is due to the Hebrew calendar. Although we mark our time and schedule our lives using the secular Gregorian calendar, we organize Jewish holidays, festivals and life-cycle events with the Hebrew one. 
 
The Hebrew calendar is primarily lunar, unlike the Gregorian calendar, which is based on the rotation of the Earth around the sun. Each year, the lunar calendar is approximately 11 days shorter than the solar calendar. So seven times within a 19-year cycle (known as the Metonic cycle, named for fifth-century B.C.E. Athenian astronomer Meton), the Hebrew calendar gets an extra month — the Jewish version of leap year. 
 
February 2 this year began the Jewish-calendar month of Adar I. This year's extra month, Adar II, begins March 4. This way, the agricultural holidays occur in the correct season. (Passover must be in spring, and Sukkot must occur in the fall, according to the Torah.) 
 
In the fourth century C.E., Hillel applied math and astronomical calculations to create the Hebrew calendar (taking the Metonic cycle into account). The month of Adar is considered a month of luck, joy and blessing. So each leap year, this good fortune is doubled, with two months of Adar. 
 
May each one of us enjoy this year's two Adars, as spring nears, Omicron infections diminish, and life returns to a little more normalcy. 

Kol Ami News

Consider Connecting With Caring Connections
Kol Ami's Caring Connections Committee is an opportunity to become involved in the mission of Kol Ami by engaging in activities with the four organizations Kol Ami works with: (1) Migrant Farmworkers Assistance Fund, (2) Martin Luther King Jr. Elementary School, (3) MORE(2), and (4) Manheim Gardens. With a minimal time commitment, Caring Connections is also an easy and fun way to meet other Kol Ami members. If interested or for more information, please contact Pat Clinton at caringconnections@kolamikc.org.
Yahrzeit This Week
March 2
Arthur K. Hirsch, father of Deborah Hirsch

We Wish Mi Shebeirach
A Complete Healing of Mind, Body and Spirit to:

Damon Atherly
Robert Clinton
Jennifer Dake
Barb Dalton
Dennis Dalton
Robert Dalton
Hayden Joseph
Pat Rettenmaier
Susan Sarachek

If you would like a name to continue to be listed or if you have a
new name to include, please send an email to healing@kolamikc.org.  



{{shulcloud_footer_left}}
{{shulcloud_footer_right}}
Tue, May 24 2022
23 Iyyar 5782
Sign Up For Our Newsletter
Tue, May 24 2022 23 Iyyar 5782