Newsletters
Better Together - Kol Ami newsletter 3-8-2022
03/08/2022 06:01:06 PM
| | |
| --- | --- |
| Author | |
| Date Added | |
| Automatically create summary | |
| Summary | |
Kol Ami Newsletter: March 8, 2022
Rabbi's Week in Review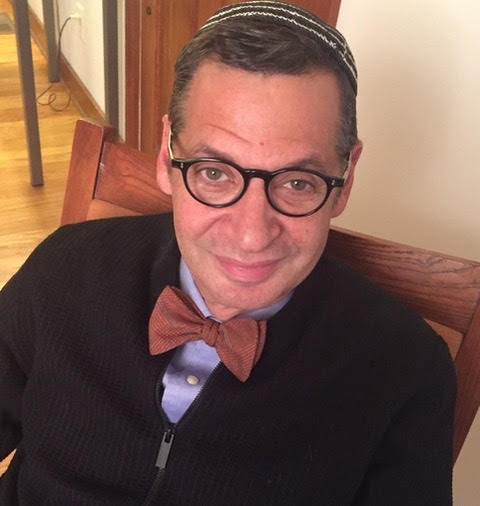 This past week felt like a good week for connecting. A meeting a week ago Monday in Washington, D.C. (Faith in Action - National Clergy Advisory Board), gave me the opportunity to connect with an old college friend/fraternity brother, in addition to connecting in person for the first time with other members of the Clergy Advisory Board. 

Then on Tuesday, a meeting with national religious leaders of Gamaliel, MORE2's national organization, was about connecting to make a powerful statement on ... Click here to read the rest of Rabbi Doug's blog post.

This Week's Torah Portion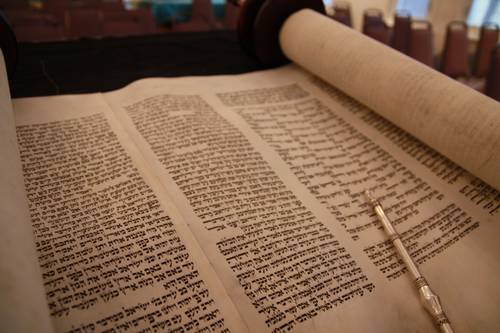 With this week's Torah portion, Parashat Vayikra (Vayikra/Leviticus 1:1-6:1), we begin a new book of the Torah. The early parshiot (Torah portions) discuss the sacrificial cult. In traditional cheder (Hebrew school), this is the book in which children begin to learn Torah. Whatever our views of the sacrificial cult in our progressive, contemporary existence, it does compel us to think about how we connect with G-d. It is this connection with G-d via our sacrificial gifts that could explain why this is where traditional Torah study begins.

Worship Event of the Week

This Friday, March 11, at 6:45 p.m., we celebrate Shabbat on Zoom. Family Experience, which would normally be scheduled for this Friday night, will instead be part of our Purim celebration on Wednesday, March 16, beginning at 6 p.m.
For this Friday's Zoom link, click here.

Our Purim celebration will be a hybrid service, both in person (with proof of vaccine), at the home of Rabbi Doug and Fay, and on Zoom. Those attending Purim in person must RSVP by Tuesday, March 15, to rabbidoug@kolamikc.org. Pizza will be served. Find the Zoom link in next week's newsletter or online at kolamikc.org.

Weekly Feature

You, You, Can Learn Hebrew
By Brendan Howard


Hebrew may seem difficult to learn — but it's also magical. It's got its own aleph-bet. Letters read from right to left. Vowels appear below, next to and above letters. It's been around for thousands of years, morphing its letters and pronunciations, and sitting as a holy language in Jewish texts. 

As Jews have shot around the world, forced from countries in diasporas again and again, they've taken the languages of their new homes while holding onto Hebrew as a holy tongue, to study and talk to G-d. And then Israel bloomed, and the fight between Yiddish and Ivrit saw Ivrit win. And now the holy language is also modern, new — the language of cellphone ads and merchants and TV stars.

If you've wondered whether you can learn Hebrew, you can. First, you learn to tell the letters apart. Then you learn the sounds the letters make, and you learn to sound the letters with vowels. Then you see them in the Jewish prayer book. You say them enough in the Hebrew that someday you say, "Oh, that's Elohim, G-d. Esh, fire. Shalom, peace. V'ahavta, ahavah, ohev ... love."

It's easy, it's natural, to feel tired and overwhelmed when you're learning a new aleph-bet, new sounds, new words. Give yourself some grace. Take a beat. Take a breath.

Kol Ami's short five-session class has whizzed by fast, frightfully fast, through letters and vowels. You can take them at your own pace. 

Read and listen to audio files I'm providing and find a pdf file, at the end of the list, that accompanies them. Click here. Don't like one? There are dozens of others from which to learn!

Practice a few minutes every day. Do it each day as long as it's fun, and when you feel your brain getting agitated, don't fight your way through it. Put it down. Come back later. The next day. Or the day after that.

We just want to live with some Hebrew. We want to breathe in and out some Hebrew. We want to sing a little Hebrew. We want to trace the letters with our finger in a book and know, know, the sounds they are. We want to cast some spells for ourselves as we recognize a word here and there, as we feel a song or a prayer differently because we can read the strange symbols ourselves and sing them, instead of the transliteration.

You and me, friend — chaver, chavera — we are just in love with the idea that we could be a little closer to Hebrew.

You can learn it. One small letter, one small vowel at a time. Do it yourself. Find a study buddy. Find a tutor. (I'm available. Click here to send me an email.) Take a class. Listen to music in Hebrew. Follow along in services, as you're able. Learn any way that works for you.

You have started to know Hebrew if you can put your finger onto a page and see the first letter. Then it's the next letter. And the next. Along with thousands of years of fellow speakers and students. 

You can do this, friends — chaverot, chaverim. You can learn Hebrew. Hebrew is waiting for you — not just anyone, but you.

Editor's note: If interested in contacting Brendan about Hebrew lessons, send him an email by clicking here.

Kol Ami Event

Sunday, March 13, at 10:30 a.m., we are taking down our Kol Ami sukkah, located at the Manheim Community Garden — 4229 Forest, a block east of Troost and just north of 43rd Street. (I know it seems a little late for a sukkah takedown.) It shouldn't take much more than an hour, and it will be a good time.
     — Rabbi Doug

Community News

International Women's Day March 8, 2022:
Spotlight on the National Council of Jewish Women
By Ellen Karp

International Women's Day reminds us that American Jewish women have long been working for social, economic and religious justice for all peoples, through the National Council of Jewish Women, founded in 1893. Many of our own female relatives have been members of this venerable organization. 

With 60 local sections, 180,000 members and a State Policy Advocacy Network, the NCJW has shifted its responses to changing challenges, priorities and issues over more than 120 years. Today, its action teams focus on immigrant and refugee aid; juvenile justice reform; family leave and child-care advocacy; protection of reproductive health rights; civil rights legislation; protecting and promoting the right to vote; and pushing for fair, independent and qualified judges on federal courts.
 
In honor of International Women's Day, why not get involved? The local NCJW contact: Kansas City Section, Shawnee Mission, Kansas, 913-648-0747, ncjwofkc@gmail.com.
We Wish Mi Shebeirach
A Complete Healing of Mind, Body and Spirit to:

Robert Clinton
Jennifer Dake
Barb Dalton
Dennis Dalton
Robert Dalton
Hayden Joseph
Pat Rettenmaier
Michah ben Sarah

If you would like a name to continue to be listed or if you have a
new name to include, please send an email to healing@kolamikc.org.  



{{shulcloud_footer_left}}
{{shulcloud_footer_right}}
Tue, May 24 2022
23 Iyyar 5782
Sign Up For Our Newsletter
Tue, May 24 2022 23 Iyyar 5782