Newsletters
"How We Confront Evil" - Kol Ami newsletter 3-15-2022
03/15/2022 06:01:35 PM
| | |
| --- | --- |
| Author | |
| Date Added | |
| Automatically create summary | |
| Summary | |
Kol Ami Newsletter: March 15, 2022
Rabbi's Week in Review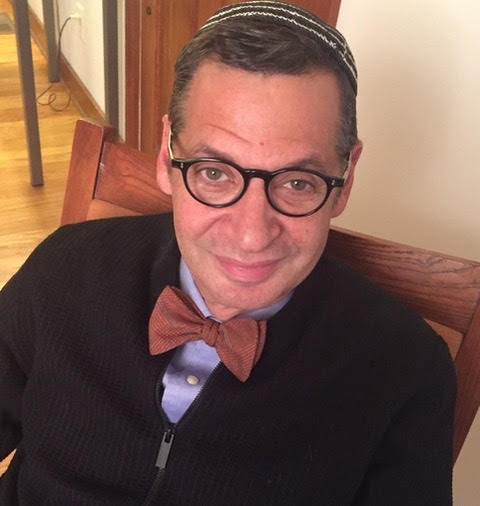 This week we celebrate Purim. For me, Purim always brings on mixed emotions. In essence, we are celebrating a victory, albeit a mythical one. I have come to accept the notion that we need to get a win every so often, and that by experiencing an annual victory in our sacred space, as opposed to meeting the threat of violence with violence in real life, we don't re-enact the genocide described in Chapter 9 of the Book of Esther.

On the negative side of the ledger.... Click here to read the rest of Rabbi Doug's blog post.

This Week's Torah Portion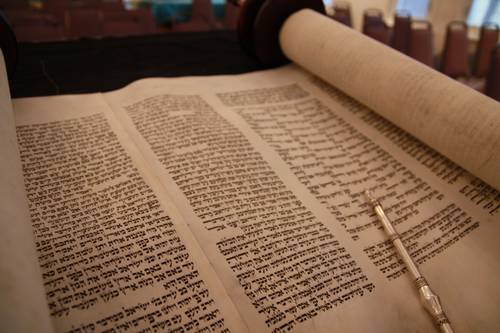 This week's Torah portion is Parashat Tzav (Vayikra/Leviticus 6:1-8:36). It continues a discussion of the sacrificial cult. Amongst the sacrifices is the Zevach Sh'lamim, a sacrifice of wellbeing. This is a sacrifice of thanksgiving — recognizing and showing gratitude for what is good in our lives. As we struggle to find the good in a world torn by violence and hate, it is important to remain aware of the things in our life for which we should be grateful.

Worship Events of the Week

At 6 p.m. Wednesday, March 16, we celebrate Purim in person and on Zoom. If you are vaccinated, you are invited to attend, at the home of Fay and Rabbi Doug — please RSVP by Tuesday, March 15, to rabbidoug@kolamikc.org. Pizza and hamantaschen will be served. Family Experience meets at the same time and place with a focus on Vashti and what Vashti teaches us about consent (all age-appropriate). We will also be making groggers. For Zoom attendance, click here.

At 9:30 a.m. Saturday, March 19, we gather in person and on Zoom for Shabbat study and worship. Study begins at 9:30 a.m., and the service starts around 10:30 a.m. For study, we continue our exploration of the whys of prayer. Kiddush brunch follows the service. For in-person attendance, RSVP by Thursday, March 17, to rabbidoug@kolamikc.org. For the Zoom link, click here.

Weekly Feature

The Role of Consent in the Story of Purim 
By Erica Clinton



"Vashti Refuses the King's Summons," painting by Edwin Long

Every Family Experience program highlights a value that is central to us as Jews. In preparing the program for Purim, I read Queen Vashti's Comfy Pants, by Leah Rachel Berkowitz. Her book reimagines the story of Vashti's "disobedience" to King Ahasuerus, who, after a week of drinking and revelry, orders Queen Vashti to appear naked before him and his partygoers. In the Book of Esther, we learn that Vashti refuses to do as the king bids, and she is never heard from again. Because Berkowitz's book is written for children, Queen Vashti and her friends are not naked but are in their "comfy pants." 

The role of Queen Vashti can be viewed as a woman standing up for herself or as a woman knowing her sense of self. These are both true. But there is another concept that the story illustrates: consent. Queen Vashti would not consent to King Ahasuerus' demand to dance naked in front of the partygoers.
 
She paid a heavy price for her refusal, but Queen Vashti's story illustrates the power of consent. Consent, as a value, encompasses the need for open communication, honesty and respect between individuals and is central to Jewish thinking. As Elsie R. Stern points out in her article "The Intricacies of Consent," consent is at the heart of the covenant between God and the Jewish people. When we think of consent today, we often first think of sexual consent and usually in connection with women. It is, however, universal and should be both taught and learned by everyone.  

I come from a generation in which we were told to hug and/or kiss our relatives, without regard to whether, as children, we actually wanted to hug those individuals. Today, parents often teach their children to make their own decisions about whom to hug and/or kiss.
 
These are the seeds of talking about consent. It is a parent listening to the feelings of their child and respecting those feelings. Sure, it can be uncomfortable when a child does not want to hug someone who is a close family member. But the adults involved should respect the wishes of the child. In fact, by acknowledging and respecting the child's wishes, the relationship between the adult and the child grows stronger.
  
As children age, the discussions about consent become more complex, but one thing is constant — the need for open communication, honesty and respect. So on Purim, as I read Queen Vashti's Comfy Pants, we will discuss consent and what it means. 

It is never too early to learn about consent, and it is never too late to think about consent. Therefore, as we read the Megillah, I encourage everyone to think about consent and how it touches on our everyday lives.    

Kol Ami Events

Sunday Sukkah Disassemble
This Sunday, March 20, at 10:30 a.m., we are taking down our Kol Ami sukkah, located at the Manheim Community Garden — 4229 Forest, a block east of Troost and just north of 43rd Street. It shouldn't take much more than an hour, and it will be a good time.

Meditation With Lara Steinel
Meditation helps focus more of one's mind on the present moment. In this one-hour session, participants learn and practice the basics of Jewish meditation, with an introduction by Rabbi Alpert. Beginning at 2:15 p.m. Sunday, March 20, our meditation focuses on peace. Click here for the Zoom link.

Book Club
The Kol Ami book group discusses The Weight of Ink, by Rachel Kadish, at 6 p.m. next Tuesday, March 22, on Zoom. Click here.

Kol Ami News

Seder Memories — PLEASE  SUBMIT YOURS!
We invite you to share your favorite Passover memories or family traditions (250 words or less) or photos of your beloved seder Judaica (with brief captions). Deadline for submission is April 12. Please don't wait — we know you have stories to tell or photos to share. And we want to hear and see them. Email them to newsletter@kolamikc.org.
Yahrzeits This Week
March 16
Belle Pirchesky - mother of Elizabeth Bamberger,
grandmother of Elissa Bamberger
March 20
Betty Breinin - mother of Rick Breinin

We Wish Mi Shebeirach
A Complete Healing of Mind, Body and Spirit to:

Tim Bruning
Robert Clinton
Jennifer Dake
Barb Dalton
Dennis Dalton
Robert Dalton
Hayden Joseph
Pat Rettenmaier
Michah ben Sarah

If you would like a name to continue to be listed or if you have a
new name to include, please send an email to healing@kolamikc.org.  


{{shulcloud_footer_left}}
{{shulcloud_footer_right}}
Tue, May 24 2022
23 Iyyar 5782
Sign Up For Our Newsletter
Tue, May 24 2022 23 Iyyar 5782