Newsletters
"Week In and Week Out" - Kol Ami Newsletter 3-22-2022
03/22/2022 06:01:06 PM
| | |
| --- | --- |
| Author | |
| Date Added | |
| Automatically create summary | |
| Summary | |
Kol Ami Newsletter: March 22, 2022
Rabbi's Week in Review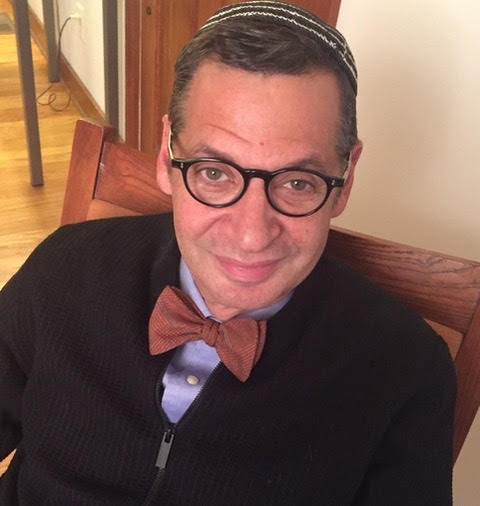 If you know me at all, you know that my favorite forms of prayer are prayers of gratitude. (The other categories being prayers of petition — asking G-d for what we need — and prayers of praise.) My go-to saying, for my rabbinic ordination, was Midrash from Vayikra Rabbah — that in Messianic times, when all forms of prayer are unnecessary, we will still need to recite prayers of gratitude. (As an aside, we are studying ... Click here to read the rest of Rabbi Doug's blog post.

This Week's Torah Portion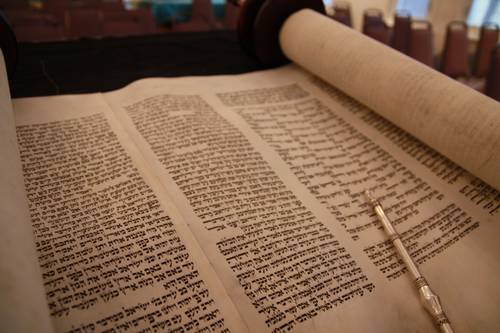 This week's Torah portion is Parashat Shemini (Vayikra/Leviticus 9:1-11:47). We read about Aaron's sons, Nadav and Avihu, who bring "foreign fire" (fire not proscribed as an offering) to G-d and are subsequently consumed by fire. An argument can certainly be made that their voluntary offering does not constitute a capital offense. Setting aside a discussion as to whether the punishment fits the crime, the preference is to fulfill our obligations — that is, the commandments/mitzvot required in our covenant with G-d — and not try to obtain extra credit. This brings into question whether we act to meet the needs of others or seek self-aggrandizement.

Worship Event of the Week

Shabbat Blessings
One positive realization that has come out of our Covid existence is that every once in a while, we stay connected via Zoom when we otherwise might not show up at all. This Friday, March 25, at 6:45 p.m., join us on Zoom as we make Shabbos together with Shabbat Blessings and a little Torah study. It is always great to get together and kick off our own home Shabbat celebration by coming together for the blessings. For the Zoom link, click here.

Weekly Feature

In Honor of the Vernal Equinox: Some Recipes
​​​​​​​for Foraged Edibles of Early Spring
By Ellen Karp



Handcrafted glass-blown mushrooms, made by Fay Balk

The changing seasons, marked by the solstices and the equinoxes, usually dance in rhythm with the major and minor festivals of the Jewish year. Each step in that coupled waltz of months and holidays sheds its own meaning on our lives. And so we have arrived at the vernal equinox, March 20, heralding spring and preparations for the Passover seder.

This year, Passover comes somewhat later to the dance, so here's an opportunity to welcome the greening of the year with recipes for those tender plants that can be foraged in early spring — a happy reward for a hike in the woods.

I've had that joyful experience twice that I recall: (1) Once while gathering morels in Spring Green, Wisconsin — aptly named, right? — when my husband opined that "they tasted like sautéed angel wings on toast"; and (2) in the forests of France, where you can take your mushrooms to any post office, and the resident mycologist there sorts them out for you as to edible and nonedible. Seriously! I don't know about their mail delivery times, but the mushroom service is incredible!

Click here for some advice about, and recipes for, the following five spring edibles.
    • Stir-fried dandelion greens
    • Garlic mustard pesto
    • Stinging nettle soup
    • Purple dead nettle tea
    • Violet-infused syrup or gin

Social Justice News

Paperbag Collection Resumed — and It's Different This Time
Kol Ami is again collecting gently used paper grocery sacks for Migrant Farmworkers Assistance Fund, which uses the bags to distribute food to farmworker families. Email newsletter@kolamikc.org once you've saved some bags, and we'll arrange a pickup or drop-off. Thank you.  

Kol Ami News

Seder Memories — PLEASE  SUBMIT YOURS!
We invite you to share photos of your beloved seder Judaica (with brief captions), or your favorite Passover memories or family traditions (250 words or less). Deadline for submission is April 12. Please don't wait — we know you have stories to tell or photos to share. And we want to hear and see them. Email your submissions to newsletter@kolamikc.org.
We Wish Mi Shebeirach
A Complete Healing of Mind, Body and Spirit to:

Tim Bruning
Robert Clinton
Jennifer Dake
Barb Dalton
Dennis Dalton
Robert Dalton
Renee Dietchman
Hayden Joseph
Pat Rettenmaier
Michah ben Sarah

If you would like a name to continue to be listed or if you have a
new name to include, please send an email to healing@kolamikc.org. 



{{shulcloud_footer_left}}
{{shulcloud_footer_right}}
Tue, May 24 2022
23 Iyyar 5782
Sign Up For Our Newsletter
Tue, May 24 2022 23 Iyyar 5782