Newsletters
Approaching the Moment - Kol Ami newsletter 3-29-2022
03/29/2022 08:31:05 PM
| | |
| --- | --- |
| Author | |
| Date Added | |
| Automatically create summary | |
| Summary | |
Kol Ami Newsletter: March 29, 2022
Rabbi's Week in Review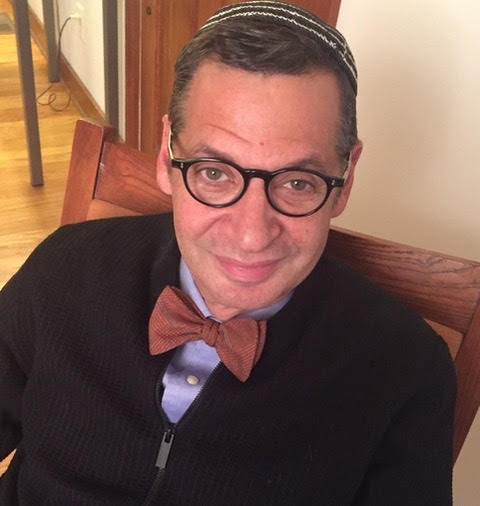 I periodically write D'vrei Torah, words of Torah regarding the weekly Torah portion, for my seminary, Academy for Jewish Religion New York. This week, I tied a discussion of this week's Torah portion with the Senate Judiciary Committee hearings on the nomination of Judge Ketanji Brown Jackson to the U.S. Supreme Court. My article can be found below in "This Week's Torah Portion."

While the d'var Torah focuses on the treatment of women, it does not include the role of race and racism in the hearing. I only add that to emphasize that racism did play a role in how certain senators on the committee questioned Jackson, and that should not be overlooked.

This Week's Torah Portion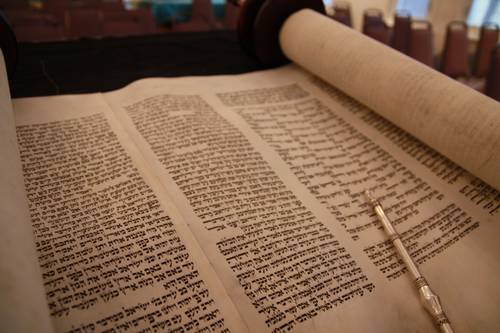 A D'var Torah for Parashat Tazria-Shabbat Hahodesh
By Rabbi Doug Alpert

I watched with great interest the Senate Judiciary Committee hearings this past week regarding Judge Ketanji Brown Jackson's nomination to be an associate justice on the U.S. Supreme Court. This interest is not generated solely by my background and interest in law, nor is my concern limited to the state of our country and the ongoing challenges to our democracy. As Jews, we (and I) are keenly aware of the importance of Halakhah; how our rule of law and a system of just laws justly administered contributes to our sense of community and Jewish unity. ... Click here to continue reading.

Worship Events of the Week

This Friday, April 1, at 6:45 p.m., we come together for Shabbat and to celebrate Zahara Howard becoming a bat mitzvah. Zahara is the daughter of Kol Ami musician Brendan Howard and Terri Steele. Join us in person at All Souls (with proof of vaccination) or via livestream. For livestream, click here.

On Saturday, April 2, at 9:30 a.m., we continue our study of Jewish prayer, in person at Fay and Rabbi Doug's home (with RSVP to rabbidoug@kolamikc.org by Friday, April 1) or via Zoom. For the Zoom link, click here.

Weekly Feature

Member Spotlight — Brendan and Zahara Howard
By Wynne Begun




Zahara Howard celebrates her bat mitzvah at 6:45 p.m. Friday, April 1,
at All Souls, where Brendan Howard participates in worship as one of
Kol Ami's wonderful musicians. It also will be livestreamed. An Oneg Shabbat follows the service. 

Wynne Begun: Where are you from originally and what brought you
to Kansas City?
Brendan Howard: I am from Southern California. I came to Olathe, Kansas, 15 or so years ago as a move to bring an ailing relative from SoCal closer to friends and family she had in the area. I became Zahara's dad in Kansas roughly 13 years ago, when she was born.

What are your vocational pursuits?
I am a writer, editor, podcaster, musician and teacher.

What do you enjoy doing in your spare time? 
What do you enjoy doing with Zahara? 
Z and I like watching stuff on Netflix. I also drag her along for night walks and trips to libraries and bookstores. Most of all, I enjoy letting her mostly be herself, so whatever we stumble into that we both like is always interesting.

What has the preparation been like for Zahara's bat mitzvah? 
​​​​​​​What has this process meant to her and to you? 
Rabbi Doug Alpert was very kind about crafting an opportunity for a bat mitzvah that did not include reading from Torah. Z wasn't interested in reading from the Torah scroll at this time, and I don't feel strongly about it. A Jewish girl or boy becomes a bar or bat mitzvah at the age of 12 or 13, whether they read from Torah or participate in traditional ways in a service.

Rabbi Alpert focused, instead, on the bat mitzvah ceremony as the culmination of a period of study, so Z and the rabbi met virtually every two weeks to talk about the Torah portion of the week, some commentators with thoughts on the portion, and what Z could talk about in a d'var Torah for a Friday-night service.

I think Z has enjoyed talking to the rabbi one-on-one, and is both half-worried-about and half-looking-forward-to her bat mitzvah.

You and Zahara have been part of Kol Ami for many years. We have watched her grow up. How has the congregation changed or developed during your time in the community?
Like most kids, Z has been dragged to synagogue, usually willingly but not as enthusiastically as, say, a trip to a toy store, Hot Topic or Pizza Street. However, she's taken in ideas, songs and Hebrew words over the years, and she appreciates and enjoys her place with us, with the Jewish people.

It's my hope that Congregation Kol Ami will continue, from strength to strength, and continue to bring a sense of holiness and an emphasis on kindness to Jews and non-Jews alike in the area.

Kol Ami Event

Kol Ami Second-Night Seder
Saturday, April 16

We are pleased to invite the community to our first-in person seder since 2019.
Reservations are limited, so please click here to find out more about the seder and reserve a spot. The cost is $20 per adult and is a catered, primarily vegetarian meal. Make your reservations soon so you can join us as we come together to celebrate the story of our freedom from slavery. Please note our COVID policy and be prepared to present a vaccination card or recent negative test result.

Social Justice News

Paperbag Collection Resumed — Rice and Beans, Too
Kol Ami is again collecting gently used paper grocery bags for Migrant Farmworkers Assistance Fund, which uses the bags to distribute food to farmworker families. MFAF also needs 1-lb or 2-lb bags of white rice and dry pinto beans. But don't leave these items at All Souls. Just email newsletter@kolamikc.org, and we'll arrange a pickup or drop-off. Thank you.  

Kol Ami News

Seder Memories — PLEASE  SUBMIT YOURS!
We invite you to share your favorite Passover memories or family traditions (250 words or less) or photos of your beloved seder Judaica (with brief captions). Deadline for submission is April 12. Please don't wait — we know you have stories to tell or photos to share. And we want to hear and see them. Email your submissions to newsletter@kolamikc.org.
Yahrzeits This Week
March 30
Beulah Rachlin, mother of Lara Steinel
Dorothy Solomon, mother of Roberta Solomon
April 2
Fan Weinstein-Weisman, grandmother of Ellen Karp
April 3
Martha Stern, mother of Stanley Stern

We Wish Mi Shebeirach
A Complete Healing of Mind, Body and Spirit to:

Tim Bruning
Robert Clinton
Jennifer Dake
Barb Dalton
Dennis Dalton
Robert Dalton
Renee Dietchman
Pat Rettenmaier
Michah ben Sarah

If you would like a name to continue to be listed or if you have a
new name to include, please send an email to  healing@kolamikc.org.  



{{shulcloud_footer_left}}
{{shulcloud_footer_right}}
Tue, May 24 2022
23 Iyyar 5782
Sign Up For Our Newsletter
Tue, May 24 2022 23 Iyyar 5782