Newsletters
The Greater Good - Kol Ami newsletter 4-19-2022
04/19/2022 07:15:06 PM
| | |
| --- | --- |
| Author | |
| Date Added | |
| Automatically create summary | |
| Summary | |
Kol Ami Newsletter: April 19, 2022
Rabbi's Week in Review




At our Congregation Kol Ami Passover seder, we discussed a theme for the holiday expressed by the Talmudic sage Shmuel. Shmuel talks about our freedom from enslavement as being one of spiritual freedom. It is, in a sense, freeing ourselves from onerous idol worship, however we define idol worship in this year 5782/2022.  

In the context of our Pesach observance, we talk about everyone being in servitude to something or someone. ... Click here to read the rest of Rabbi Doug's blog post.

This Week's Torah Portion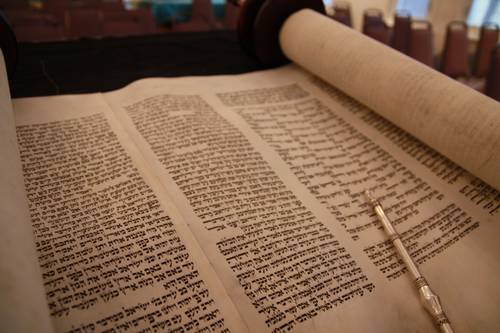 As mentioned in last week's newsletter, our Pesach celebration runs for seven days for Jews in Israel and liberal Jews in the Diaspora, while it is an eight-day celebration for more traditionally observant Jews in the Diaspora. This means Pesach will end after sundown on Friday night for the former group and after sundown on Saturday night for the latter group.

For the former group (Jewish in Israel and liberal Jews everywhere), we will be back on the regular Torah cycle, while those celebrating an eighth day of Pesach will be reading a special Passover Torah portion on Saturday, April 23. The two groups will be back on the same Torah portion beginning with the Book of Devarim/Deuteronomy sometime around the end of July this year.

All that said, here at Congregation Kol Ami, we observe Pesach as a seven-day holiday and are back on the regular Torah cycle. This Shabbat, the Torah portion is Parashat Acharei Mot (Vayikra/Leviticus 16:1-18:30). We read this coming Shabbat about sexual prohibitions. We consider our changing view of sexual mores, the increased knowledge about how mores have changed, how we always seek out relationships that are based on mutual respect, and the need to see differing relationships with compassion and not with harsh judgment.

Worship Event of the Week

On Saturday, April 23, we celebrate Shabbat together, either in-person at the home of Fay and Rabbi Doug or via Zoom. We begin with study in our ongoing series on prayer, followed by informal, meaningful worship and a Kiddush brunch. Study is at 9:30 a.m., and the service begins at 10:30 a.m. Vaccines are required for in-person attendance. If attending in-person, you must RSVP to rabbidoug@kolamikc.org by Thursday, April 21. For Zoom, click here.

Weekly Features

A Passover Tradition
By Brad Ordo




During the unusual isolation of COVID-19, I took the opportunity to reinterpret
my seder plate to align with my own values as opposed to those of my family's traditional seder plate. The orange represents the oppression that LGBTQ+ people still face within the world and the Jewish community. In addition, the
z'roa (shankbone) is replaced with a roasted beet, in the hopes of lowering my carbon footprint.



COVID seder for one — 2021

It Is Time to Come Together
By Wynne Begun
 
Now that COVID seems manageable at the personal level, the Kol Ami board has decided that we will return to in-person services the first two Fridays of the month. As always, if you have any symptoms that could be the coronavirus, please do not attend. 
 
Please join us Friday, May 6, for a return to in-person worship with special music and guests from Ga'avah KC. We will have a celebratory Oneg to honor this longtime-coming return to near normal. Watch for more details here in our newsletter and on our website about the first two worship services during the month of May.  
 
For now, we no longer will livestream services in real time. We will record the service and make the recordings available on YouTube the following morning. We will continue to livestream simcha events, especially b'nai mitzvot. If you have any questions, please contact me at president@kolamikc.org. 

Kol Ami Event  

Jewish Meditation with Lara Steinel 
Meditation helps focus more of one's mind on the present moment. In a virtual session at 2:15 p.m. Sunday, April 24, participants learn and practice the basics of Jewish meditation, with an introduction to the session's theme by Rabbi Alpert. Click here.
We Wish Mi Shebeirach
A Complete Healing of Mind, Body and Spirit to:

Tim Bruning
Robert Clinton
Jennifer Dake
Barb Dalton
Dennis Dalton
Robert Dalton
Renee Dietchman
Michah ben Sarah

If you would like a name to continue to be listed or if you have a
new name to include, please send an email to healing@kolamikc.org.  



{{shulcloud_footer_left}}
{{shulcloud_footer_right}}
Tue, May 30 2023
10 Sivan 5783
Sign Up For Our Newsletter
Tue, May 30 2023 10 Sivan 5783