Newsletters
"Into the Future" - Kol Ami newsletter 5-3-2022
05/03/2022 06:05:06 PM
| | |
| --- | --- |
| Author | |
| Date Added | |
| Automatically create summary | |
| Summary | |
Kol Ami Newsletter: May 3, 2022
Rabbi's Week in Review




Over the weekend, Fay and I attended a wonderful benefit for the American Jazz Museum. The success of the event represented the success being experienced by the Jazz Museum after struggling to gain its footing for many years. (Full disclosure: Our daughter-in-law, Lisa, directs development and marketing for the museum.) 
 
The success of the Jazz Museum is a success for Kansas City — in giving proper due and respect to this ... Click here to read the rest of Rabbi Doug's blog post.

This Week's Torah Portion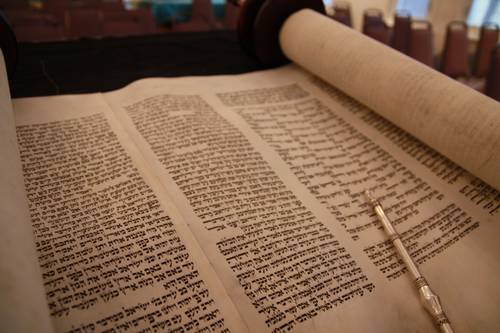 This week's Torah portion is Parashat Emor (Vayikra/Leviticus 21:1-24:23). We read this week about the three pilgrimage festivals: Pesach, Shavuot and Sukkot. These festivals on the Jewish calendar, more than any of the others, keep us in rhythm with the seasons of the year. Marking the time helps us give meaning to each day and each season. 

Worship Events of the Week

We gather for a special Shabbat celebration at 6:45 p.m. this Friday, May 6, at All Souls. We are happy to welcome Ga'avah KC to Kol Ami as the group celebrates its first anniversary as the LGBTQ+ organization in Kansas City. As part of our celebration, we welcome musician Carol Steinel to Kol Ami.

Carol Steinel, an accomplished pianist and guitarist, is a veteran of the original "No on 8/Hate" campaign in Oregon, where she was an activist, PAC organizer, singer, composer, poet and stand-up comedian. Her music reflects the marginalized experiences she has had as a member of the LGBTQ+ community. Now living in Emporia, Kansas, she sees music and comedy as agents of awareness-raising and transformation.

This event will not be livestreamed but will be viewable on YouTube the following day. For in-person attendance: vaccination required, masks optional.

Saturday, May 7: Beginning at 9:30 a.m., we continue our study of prayer. Study takes place either in-person at the home of Fay and Rabbi Doug or on Zoom. For those attending in person, vaccines are required, and you must RSVP to rabbidoug@kolamikc.org. For the Zoom link, click here.

Upcoming Kol Ami Event


Jewish Music May 13
Join Family Experience Friday, May 13, at All Souls, as we celebrate all forms of Jewish music. Afterward, Brendan Howard leads family-friendly music for our Shabbat service. Family Experience is at 6 p.m. on the patio, followed by services at 6:45 p.m. (Conover is a backup location in case of bad weather.) 
Please note: The parking lot may be full due to events at Simpson House and All Souls' Bragg Auditorium. Plan to arrive a little early to find a place to park.

Social Justice News

Paperbag Collection — Beans and Rice, Too
Kol Ami continues to collect gently used paper grocery bags for Migrant Farmworkers Assistance Fund, which uses the bags to distribute food to farmworker families, who labor in orchards but reside in food deserts. MFAF also accepts 1- or 2-lb bags of white rice and dry pinto beans.

This is an ongoing Kol Ami project. Thank you to all those who have generously donated. To arrange a pickup or dropoff of bags or beans and rice, email newsletter@kolamikc.org.

Ukraine: How to Help
• Jewish Federation of Greater KC is organizing Ukraine relief efforts. To learn more or to donate, click here.
• Jewish Vocational Service is one of the primary resettlement forces in Kansas City. For information, click here.
• Local Jewish man Leo Khayet has been working to identify leaders with feet on the ground in Odessa, Ukraine. To learn more about Khayet and his relief efforts,  click here. To donate, click here.
Yahrzeit This Week
May 10
Pauline Milgrim, mother of Robert Milgrim

We Wish Mi Shebeirach
A Complete Healing of Mind, Body and Spirit to:

Tim Bruning
Robert Clinton
Jennifer Dake
Barb Dalton
Dennis Dalton
Robert Dalton
Renee Dietchman
Marzena Hanek
Michah ben Sarah
Eddie Yeong

If you would like a name to continue to be listed or if you have a
new name to include, please send an email to healing@kolamikc.org.  

​​​​​​​
{{shulcloud_footer_left}}
{{shulcloud_footer_right}}
Wed, October 5 2022
10 Tishrei 5783
Sign Up For Our Newsletter
Wed, October 5 2022 10 Tishrei 5783