Newsletters
Having a Voice - Kol Ami newsletter 5-10-2022
05/10/2022 06:45:06 PM
| | |
| --- | --- |
| Author | |
| Date Added | |
| Automatically create summary | |
| Summary | |
Kol Ami Newsletter: May 10, 2022
Rabbi's Week in Review




This past Shabbat, we held a special service to celebrate the first anniversary of Ga'avah KC, Kansas City's Jewish LGBTQ+ organization. We were honored and proud to be the synagogue in town hosting the Jewish LGBTQ+ community. It is so much of who we are and want to be as a synagogue.

Our thanks to Brad Ordo, chair of Ga'avah and a Kol Ami board member, for his wonderful work in establishing Ga'avah and connecting us to ... Click here to read the rest of Rabbi Doug's blog post.

This Week's Torah Portion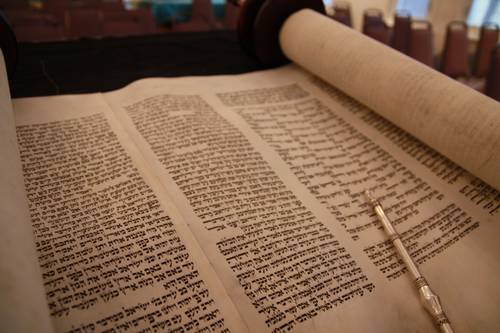 This week's Torah portion is Parashat Behar (Vayikra/Leviticus 25:1-26:2). We read this week about the sabbatical year, every seventh year, and the jubilee year, every 50th year. We learn to respect the land — about our obligations to be stewards of the land — and that, ultimately, the land is not ours to own indefinitely or to do with as we please.

Worship Event of the Week

This Friday, May 13, we celebrate Family Shabbat on the patio at All Souls with a celebration of all forms of Jewish music. Musician Brendan Howard leads family-friendly music for our informal Shabbat service at 6:45 p.m., following our Family Experience program at 6 p.m. Come with your kids or come to support our Kol Ami kids. (Conover is a backup location in case of bad weather.) 
Please note: The parking lot may be full due to events at Simpson House and All Souls' Bragg Auditorium. Plan to arrive a little early to find a place to park.

Social Justice News

MLK School Teacher Appreciation
By Pat Clinton



From left: Dr. Yvette Richards, Principal Dana-Mae Abram, and Pat Clinton

This past week was Teacher Appreciation Week in the Kansas City, Missouri, Public Schools. We partnered with Dr. Yvette Richards, from St. James United Methodist Church, to take snacks and cards to the teachers and staff at Martin Luther King Jr. Elementary School. The teachers and staff do a great job of not only teaching and caring for the children but caring for their families as well.

Upcoming Kol Ami Events

Social Shabbat — Friday, May 20, at Gaels Public House
Join us for our first Social Shabbat, 6 p.m. Friday, May 20, at Gaels Public House, 5424 Troost, where we'll get into Shabbat with a casual get-together. This is the first of our Social Shabbat gatherings, part of Congregation Kol Ami's "Open Tent Initiative" — another way we welcome anyone to Kol Ami with a curiosity and interest about Jewish life, or anyone who supports someone on their Jewish journey.

Jazz Shabbat — Friday, June 3
Jazz trumpeter Stan Kessler is our musical guest for our erev Shabbat service at All Souls, 6:45 p.m. Friday, June 3. An oneg follows the service.

Congregant in the News

Kol Ami Member Receives Urban Hero Award
​​​​​​​Since 2005, Kansas City's Downtown Council has been recognizing people — who represent "a small business or organization" — for their involvement in the downtown area and for making the district "a vibrant place to live, work and play." One of those honored with the Urban Hero Award this past April was Kol Ami member Elizabeth Rosin. Congratulations!

Community News

"Ridley Road" on Masterpiece 
PBS is running a four-part drama, "Ridley Road," about the rise of neo-Nazi violence in early 1960s London and the Jewish anti-fascists who infiltrated the burgeoning British neo-Nazi organization. The weekly four-part show, based on a novel by Jo Bloom and "inspired by true events," began airing Sunday, May 1. Catch up on the series at pbs.org.
Yahrzeits This Week
May 11
Ida Ordo, mother of Brad Ordo
May 14
Mort Finkel, great-grandfather of Rebecca Hollister

We Wish Mi Shebeirach
A Complete Healing of Mind, Body and Spirit to:

Tim Bruning
Sarah Curry
Robert Clinton
Jennifer Dake
Barb Dalton
Dennis Dalton
Robert Dalton
Renee Dietchman
Marzena Hanek
Michah ben Sarah
Eddie Yeong

If you would like a name to continue to be listed or if you have a
new name to include, please send an email to healing@kolamikc.org.  



{{shulcloud_footer_left}}
{{shulcloud_footer_right}}
Wed, October 5 2022
10 Tishrei 5783
Sign Up For Our Newsletter
Wed, October 5 2022 10 Tishrei 5783