Newsletters
"L'dor va'dor, from generation to generation" - Kol Ami newsletter 8-30-2022
08/30/2022 06:10:06 PM
| | |
| --- | --- |
| Author | |
| Date Added | |
| Automatically create summary | |
| Summary | |
Kol Ami Newsletter: August 30, 2022


Click for Kol Ami Calendar of Events

Worship Event 
of the Week

Zoom Shabbat Blessings
This Friday, Sept. 2, at 6:45 p.m., we begin Shabbat (and Labor Day weekend) together on Zoom with Shabbat blessings and a bit of Torah. It's always a great way to connect and gain increased comfort with performing the rituals of Shabbat. Click here.

Upcoming Worship Events

High Holy Day Services
The High Holy Days fast approach. Following is the schedule of services for Rosh Hashanah and Yom Kippur, all at All Souls' Bragg Auditorium (unless otherwise noted).

SUNDAY, SEPT. 25
Erev Rosh Hashanah,
7:30 p.m.

MONDAY, SEPT. 26
Rosh Hashanah Morning Service, 10:30 a.m.
(Our guest speaker during the morning service will be 
Emily Wales, president and CEO of Planned Parenthood Great Plains.)
Tashlich
Approximately 1 p.m. (or a half-hour following the service), at Theis Park - Brush Creek

TUESDAY, SEPT. 27
Rosh Hashanah Service, Second Day, 8 a.m., Location TBD

TUESDAY, OCT. 4 
Erev Yom Kippur – Kol Nidre, 7:30 p.m.

WEDNESDAY, OCT. 5
Yom Kippur Morning Service, 10:30 a.m.
Yom Kippur Study Session, 1 p.m., location TBD
Meditation Service,
2:15 p.m.
Yom Kippur Afternoon Service, 3:30 p.m. 
Yizkor Service, 4:15 p.m. 
Neilah/Concluding Service, 5:10 p.m.

We Wish
Mi Shebeirach
A Complete Healing of Mind, Body and Spirit to:

Berny Burke
Tim Bruning
Robert Clinton
Jenny Dake
Dennis Dalton
Renee Dietchman
The Rev. Kendyl Gibbons
Bailey Hix
Judy Krugman
Michah ben Sarah
Randal Strong-Wallace
Cierra Wheeler

If you would like a name to continue to be listed or if you have a
new name to include, please send an email to  healing@kolamikc.org. 
Rabbi's Week in Review




The American Jazz Museum held a celebration this past weekend for Charlie Parker's birthday. (He would have been 102 this week, on August 29.) It was a wonderful night, featuring the best of what jazz has to offer.  

One of the takeaways from the evening: the talented young jazz musicians playing way beyond their years, in both their level of competence and in the passion they brought to the music. The Kansas City ... Click here to read the rest of Rabbi Doug's blog post.

This Week's Torah Portion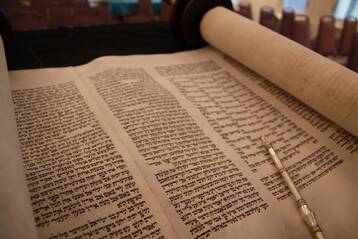 This week's Torah portion is Parashat Shofetim (Devarim/Deuteronomy 16:18-21:9). Tzedek, Tzedek Tirdof, this very often quoted phrase (Devarim/Deuteronomy 16:20), is the timeworn reference to lead Jews into our work for a more just world. Particularly when we have entered the month of Elul leading us into Rosh Hashanah and Yom Kippur, it is a good time to consider how we go about the work of pursuing justice — getting beyond the broad platitude and being impactful in the work.

Kol Ami Event

Meditation With Lara Steinel
Meditation helps focus more of one's mind on the present moment. In a virtual 30-minute session Sunday, September 4, from 2:15 to 2:45 p.m., Lara leads us in five-minute meditations to renew and reconnect. For the Zoom link, click here.

Weekly Feature

Kol Ami Caravans to Lexington
Photos by Rod Perlmutter



With Suzanne Gladney and Alan Lubert, of Migrant Farmworkers Assistance Fund (a social-justice partner of Kol Ami's), Kol Ami members get ready to take part in the Monday-night distribution event for farmworkers and their families in Lexington, Mo., August 15. 



Many, many paper bags must be filled with groceries. Helping with that are (from left) Rabbi Doug, Sheryl Kretchmer, Beth Thompson, Edi Shifrin and Brad Ordo.



Our mailing address is:
Congregation Kol Ami
4501 Walnut Street
℅ All Souls Unitarian Universalist Church
Kansas City, MO 64111
Mon, December 11 2023
28 Kislev 5784
Sign Up For Our Newsletter
Mon, December 11 2023 28 Kislev 5784