Newsletters
"Being There" - Kol Ami newsletter 1-17-2023
01/17/2023 06:01:07 PM
| | |
| --- | --- |
| Author | |
| Date Added | |
| Automatically create summary | |
| Summary | |
Kol Ami Newsletter: January 17, 2023


Click for Kol Ami Calendar of Events
Worship Event
of the Week
Study, Service and Shabbat Brunch
Beginning at 9:30 a.m. this Saturday, January 21 (at Fay and Rabbi Doug's home or on Zoom), we celebrate Shabbat with the study of Mourner's Kaddish, along with Jewish burial and mourning practices; this is a great segue from our "Why We Pray What We Pray" series to the first of our "Ask the Rabbi" series.*

Following our study is Shabbat-morning prayer at about 10:30 a.m., and then a Seudah, a festive Shabbat brunch meal.

For those attending in person, you must RSVP to
rabbidoug@kolamikc.org
​​​​​​​
.

To attend via Zoom,
click here
.

* If you have not yet submitted your Jewish question(s) for future study topics, you may still do so by email to
rabbidoug@kolamikc.org
.
Kol Ami News


Bring Joy (Oneg) to Our March First-Friday Shabbat Service
Onegs are where we schmooze, say hello and experience our kehilah together. Be a real mensch and volunteer to bring simple handheld treats (veggies, brownies, cookies, etc.) to share at our March 3 Shabbat service. Just respond to 
office@kolamikc.org
by February 24. Thank you.
Yahrzeit This Week
J
anuary 23
Eileen Katz – mother of Allan Katz
We Wish
Mi Shebeirach
A Complete Healing of Mind, Body and Spirit to:

Diane Alexander 
Robert Clinton
Wayne Courtois-Seligman
Jennifer Dake
Alies Dalton
Dennis Dalton
Rev. Kendyl Gibbons
Amanda Goldstein
Harriet Greenwald
Liza Ordo
Marc Ordo
​​​​​Michah ben Sarah
If you would like a name to continue to be listed or if you have a
new name to include, please send an email to 
healing@kolamikc.org. 
Rabbi's Week in Review




This past Friday evening, we celebrated our third Shabbat Shulchan — a very informal Erev Shabbat service followed by a Seudah, a shared festive Shabbat meal at our "Shabbat Table." All three of our Shabbat Shulchan celebrations (held on the second Friday evening of the month) have welcomed new people into the Kol Ami community.

I am always proud and grateful for how our Kol Ami family is so welcoming to every new person who ... Click here to read the rest of Rabbi Doug's blog post.

This Week's Torah Portion
Parashat Va'era (Shemot/Exodus 6:2-9:35)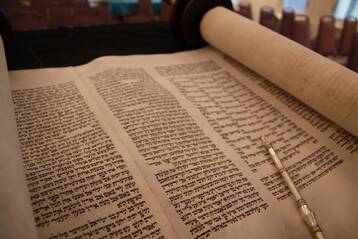 We read this week of G-d's four promises of redemption, corresponding to the four cups of wine that we bless at our Pesach seder. We are compelled to think about the characteristics of a redeemed world. What is G-d's role in bringing that about, and what is expected of us as partners with G-d in the journey to reach that sublime state of being.

Weekly Features

"We shall overcome because the arc of the moral universe is long, but it bends toward justice."
— Dr. Martin Luther King Jr.
 ______________________________________

Tu B'Shvat Seder to Honor and Support Migrant Farmworkers Assistance Fund


​​​​​​​

Congregation Kol Ami observes Tu B'Shvat on Sunday, February 5, with a seder and program to honor and support the Migrant Farmworkers Assistance Fund.

MFAF helps provide services including health care, child care, school enrollment, legal assistance, and food distribution to the migrant-farmworker community in Lafayette County. 

Learn more about this social-service nonprofit and the work it does. The seder, led by Rabbi Doug Alpert, begins at 5 p.m., followed by a vegetarian meal and a program, with emcee Brian Greenwald and MFAF guests.

The event takes place at Guadalupe Center, 1015 Avenida Cesar E. Chavez, Kansas City, Missouri (which has a parking lot across from the entrance). Click here for more information and to make a reservation. 
 





Our mailing address is:
Congregation Kol Ami
4501 Walnut Street
℅ All Souls Unitarian Universalist Church
Kansas City, MO 64111
Tue, May 30 2023
10 Sivan 5783
Sign Up For Our Newsletter
Tue, May 30 2023 10 Sivan 5783