Newsletters
"A Shared Cultural Experience" - Kol Ami Newsletter 6-6-2023
06/06/2023 05:50:07 PM
| | |
| --- | --- |
| Author | |
| Date Added | |
| Automatically create summary | |
| Summary | |
Kol Ami Newsletter: June 6, 2023

​​​​​​​
Click for Kol Ami Calendar of Events

Worship Event 
of the Week

Shabbat Shulchan at Manheim Garden
We celebrate a special Shabbat Shulchan at 6 p.m. this Friday, June 9, at the community garden at Manheim Park (4229 Forest, one block east of Troost — go to 42nd and Troost, turn east on 42nd Street and then right on Forest. Forest is a one-way street going south). We will have a short Erev Shabbat service, followed by a Shabbat picnic dinner. Bring your own picnic dinner to enjoy in the garden.

Community News

Congrats, Grads
Migrant Farmworkers Assistance Fund hosts its annual graduation dinner Thursday, June 15, in Lexington, Missouri, to honor three high school graduates. Alicia Garcia, Adrianna Rocha, and Janette Beckner were born in Lafayette County, and their parents and grandparents are farmworkers at the orchards. MFAF hosts this dinner every year to support the high school and college students and their parents, and to support education in the farmworker community.

Yahrzeits This Week
June 8
Henry Feir – former husband of Ellen Karp
June 11
Garrett Wheaton – father of David Wheaton

We Wish
Mi Shebeirach
A Complete Healing of Mind, Body and Spirit to:

Robert Clinton
Kenneth Dantzler
Sheila Denton
Mike Fincher
Rev. Kendyl Gibbons
Brian Guthrie
LJ Karr
Marc Ordo
​​​​​Michah ben Sarah
Carol Swartz
Joel Weeks

If you would like a name to continue to be listed or if you have a
new name to include,
please send an email to healing@kolamikc.org. 

Membership
Interested in membership
at Kol Ami? Email membership@kolamikc.org.
Rabbi's Week in Review




For someone who can make no claim of musicianship, I have made music a pretty constant companion my entire life. I cannot recall a time when I was without music, and I can track certain times in my life to specific songs or groups that were prominent during that time.  

This has much to do with my being enamored of the radio as a form of communication. As a kid, I would get up early in our home and sit by the radio in the ...  Click here to read the rest of Rabbi Doug's blog post.

This Week's Torah Portion
Parashat Shelach-Lecha
(Bamidbar/Numbers 13:1-15:41)
​​​​​​​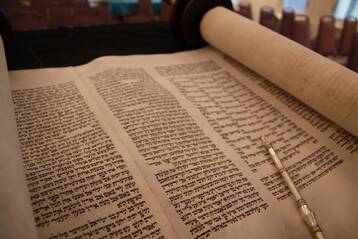 We read this week of the 12 spies sent to scout the land of Israel. Ten of the spies come back with a pessimistic assessment — that powerful warriors will destroy B'nai Yisrael, the Children of Israel, when they enter the land. Only Caleb and Joshua come back reporting with optimism.

For organizations working for justice, there is a constant grappling with how much energy should be spent seeking justice on issues wherein the chances of success are seemingly slim at best.  Optimism, instilling a sense of hope, is great, but losing after expending great people energy and resources can be doubly discouraging.

Yet there are times when, even against great odds, addressing injustice is just the right thing to do regardless of the prospects for victory. A known statement attributed most often to the Rev. Dr. Martin Luther King Jr. says the arc of the universe is long but it bends toward justice. Fighting injustice can take many, many years, yet we continue to fight with hope, expecting that one day we will see the just and compassionate world for which we strive.

Weekly Feature

​​​​Member Spotlight: Jerry White
By Ellen Karp



A rendering of Jerry White, from a photo, by a beginning painting student 

Jerry White has been a Kol Ami member for many years and is among our most generous benefactors. He and his wife, Cyprienne, underwrote our Tu B'shvat seder in February, allowing all funds raised to be given directly to the Migrant Farmworkers Assistance Fund.

Ellen Karp: Tell us a little about yourself.
Jerry White: I'm a Kansas City boy, two generations away from the strict Orthodox shul of my grandfather at 39th and Montgall. I grew up immersed in KC's Jewish community and cultural life. I attended Beth Shalom through my bar mitzvah and then was quick to trade off three-nights-a-week Hebrew for a passionate interest in basketball. My family instilled a firm sense of my Jewish identity and heritage, which I value to this day.

How did you come to join Kol Ami? 
One year, I happened to attend Kol Ami's High Holy Day service at All Souls and was struck by the interesting choir and the great music. I found myself thinking my daughter, Chloe, and her contemporaries would be happy in a synagogue like this — open to all people with various orientations, experiences and ways of being Jewish. Kol Ami struck me as a really important option for the Jewish life of Kansas City. 

Why have you stayed? 
I identify with Kol Ami's mission. I was excited to learn about Manheim Garden on the East Side and Doug Alpert's political justice leadership commitments. Making newcomers feel welcome, really welcome, is difficult work, but I like Kol Ami's porous and friendly boundaries.

How has Kol Ami changed over the years? 
We have an approach led by a rabbi who can deal with evolving needs and has the flexibility to respond to them as they change.

Your family has been a prominent supporter of the KC Jewish community. How is Kol Ami making a contribution to it? 
The open-door, warmly welcoming congregation, the acceptance of "come as you are" vs. "come as we expect you to be,"  the no-charge High Holy Day policy. It's important for KC to be offering a full spectrum of Jewish opportunities for worship and community — geographically as well as socially.
  



Our mailing address is:
Congregation Kol Ami
4501 Walnut Street
℅ All Souls Unitarian Universalist Church
Kansas City, MO 64111
Fri, September 22 2023
7 Tishrei 5784
Sign Up For Our Newsletter
Fri, September 22 2023 7 Tishrei 5784