Newsletters
"A Path to a Better World" — Kol Ami Newsletter 10-17-2023
10/17/2023 06:01:07 PM
| | |
| --- | --- |
| Author | |
| Date Added | |
| Automatically create summary | |
| Summary | |
Kol Ami Newsletter: October 17, 2023
Worship Event 
of the Week

Study, Service
and Seudah
We look forward to celebrating Shabbat together this Saturday, October 21, beginning at 9:30 a.m., with study and discussion followed by an informal Shabbat service at around 10:30 a.m., and a Seudah, a celebratory Shabbat brunch. We will be at the home of Fay and Rabbi Doug, or people can tune in via Zoom.  
If attending in person, you must RSVP to rabbidoug@kolamikc.org.
For the Zoom link, click here.

And Bring Your
Paper Bags
Bring your gently used paper grocery bags with you when you come to Kol Ami. We donate them to Migrant Farmworkers Assistance Fund for food distribution to farmworkers and their families. Thank you!

Yahrzeits
This Week

October 19
Marvin Hirschman – father of Marion Breinin
October 20
Seymour Greenwald – father of Brian Greenwald

We Wish
Mi Shebeirach
A Complete Healing of Mind, Body and Spirit to:

Robert Clinton
John Cottrell
Kenneth Dantzler
Beth Greenwald
Josh Greenwald
Kay Grossman
Brian Guthrie 
Butch Murphy
Michah ben Sarah
Paul Scholz

If you would like a name to continue to be listed or if you have a
new name to include,
please send an
email to healing@kolamikc.org. 
Rabbi's Week in Review




I write this amidst the exhaustion that has come during the most emotional time in my rabbinate.  I'm still feeling emotions of fear and sadness in the pit of my stomach from the horrific and brutal violence and emotional harm inflicted on our Jewish people in Israel just a little over one week ago. I will continue to feel emotionally troubled, as I know, from the time of writing this blog until it is published later in the week, there ... Click here to read the rest of Rabbi Doug's blog post.

This Week's Torah Portion
Parashat Noach (Bereishit/Genesis 6:9-11:32)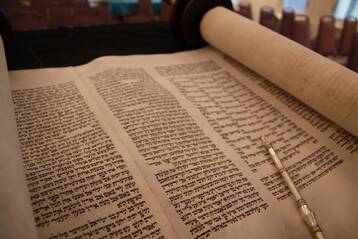 We read this week of G-d essentially destroying the world and starting over, save Noah and family. The world is destroyed due to violence committed against one another. Later in the Parashah, we read of the Tower of Babel, how G-d saw people not ready to live together and engendered us with different languages and scattered us apart. We still await the day when people of differing languages and cultures can live together in peace.

Community News

Helping From Afar
Nonprofit organizations are accepting donations for emergency response efforts in Israel. If you would like to make a financial contribution (or learn more), click on any of the organizations listed below.

American Jewish Joint Distribution Committee
Dror Israel
Friends of the Israel Defense Forces
Hadassah Medical Organization
Jewish Agency for Israel
Jewish Federation of Greater Kansas City
Magen David Adom
ZAKA

A Note of Support
Dear Kol Ami Family, 
This has been a difficult time for all of us. We can't help but think, Why? Why is this happening again? And then I receive a note from a person named Rachel, whom I do not know. I shared her message at our Friday-night service. (See below.) I hope it brings you a measure of hope and comfort to know there are people in our larger community that stand with us. 
Pat, Kol Ami president

"Hi, my name is Rachel. I do not belong to your synagogue but I do live in the area. This is just a message of love and support and just to let you know there are many around you that do love, support, and respect you. So please be safe and strong and hopefully there will be peace soon."
​​​​​​​



Our mailing address is:
Congregation Kol Ami
4501 Walnut Street
℅ All Souls Unitarian Universalist Church
Kansas City, MO 64111
Mon, December 11 2023
28 Kislev 5784
Sign Up For Our Newsletter
Mon, December 11 2023 28 Kislev 5784