Newsletters
Giving yourself time for "those moments"- Kol Ami's Weekly Newsletter
07/22/2020 09:01:57 AM
| | |
| --- | --- |
| Author | |
| Date Added | |
| Automatically create summary | |
| Summary | |
Kol Ami Newsletter: July 22, 2020
Rabbi's Week in Review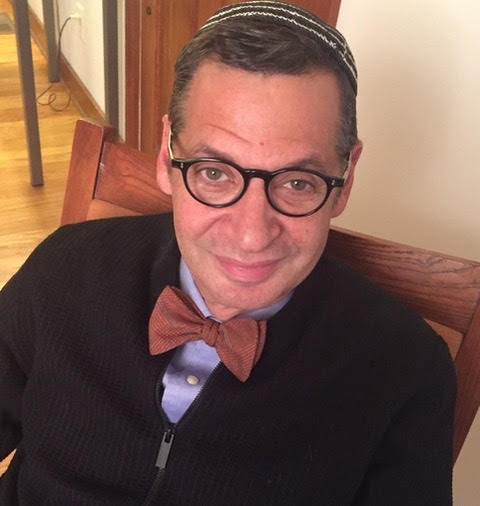 I am not sure if I am facing writer's block or pandemic malaise, but the words do not seem to be pouring out this week. It is not as if there haven't been plenty of ups and downs to latch on to in coming up with blog material.

The downside is all over the news and in what we witness for ourselves. The rate of COVID-19 infection... Click here to read the rest of Rabbi Doug's blog post.

This Week's Torah Portion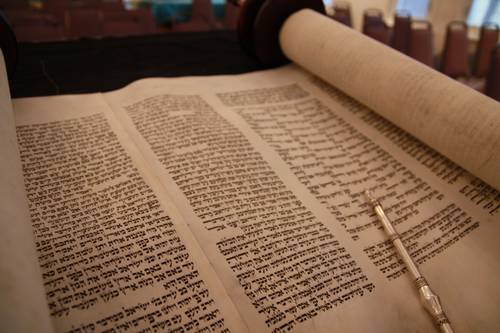 This week's Torah portion is Parashat Devarim (Devarim/Deuteronomy 1:1-3:22). With this Torah portion, we begin the Book of Devarim/Deuteronomy. As we are readying ourselves to  move forward to enter Eretz Yisrael, to begin the next generation in our history, Moses recounts our past history that got us to this point in time. And so, we need to understand the 400-year history of racism in this country to inform our present conversations, and to address effective anti-racism efforts.

Worship Event of the Week

This Friday night, July 24, at 6:45 p.m., we will feature our Erev Shabbat livestream service.  Wonderful music and calming and meaningful prayer will lead us into a celebration of Shabbat together. YouTube link: https://youtu.be/GB54u29Wpc4

Also, click here for information about a couple of opportunities to participate in community-wide observances of Tisha B'Av on the evening of July 29, and again on the evening of July 30. Note that you need to register in order to participate. Both of these events will be virtual.

And looking ahead to July 31, the Kol Ami Friday-night service, at 6:45 p.m., will be held in the Manheim Garden. The guest speaker following the service will be Dan Krull, who is with the Manheim Park Garden Conservancy. This will be our first in-person Shabbat service in many months, and it will not be available on Zoom. All Kansas City regulations as to masks and 6-foot social distancing per family units will be followed. Please bring your own Oneg beverages and food.

Weekly Features

Kol Ami Member Spotlight* — Erica Clinton and Brent Never


Brent Never and Erica Clinton with daughter Tilly

Erica and Brent, how did the two of you meet?
We were both working in Springfield, Illinois, and were part of the same friend group. Then Brent decided to work in Belfast, Northern Ireland, and left Erica behind to take care of the house and the dog. We guessed that if she was willing to do that, that we would be a good couple. 
 
What brought you to KC and/or what has kept you here?
Brent had a new job at the Bloch School, UMKC. It was a great opportunity, and we fell in love with the city. The arts, the community, our friends and neighbors have all made this our home.
 
What initially drew you to Kol Ami? 
Erica heard Rabbi Doug speak at a social-justice event, and we hadn't previously found a synagogue where we felt comfortable. Kol Ami's focus on social justice and community have kept us here.  
 
Brent, you were a featured guest at one of Kol Ami's Speaker Series events, where you discussed red lining in KC. Briefly tell us about your work at UMKC, including your research.
I'm a professor of public policy, so one of the best aspects of my work is that I can completely focus on the impact of the policies in our region, on how our communities have developed. I'm always interested in the explicit and unintended consequences of policy on how we interact with each other. And, of course, it's a joy to work with students who will be future leaders in the region.
 
Erica, briefly tell us about your work as a judicial law clerk.
As a judicial law clerk to a federal magistrate in the Western District of Missouri, I am responsible for following a case from start to finish. As part of that process, I assist the judge with researching and drafting orders on various topics, such as motions to dismiss, discovery disputes and summary judgment motions.  
 
What grade is your daughter in now, and how has it been to homeschool the last few months during this crisis?
Tilly will be entering the third grade in the fall. As any parent of school-age kids knows, the last couple of months have been a struggle. The online learning is a struggle, but what is even more difficult is helping Tilly navigate a very stressful situation. Children are social beings, and not being able to interact on a daily basis with friends is hard on them.    
 
Erica, you've been an instrumental part of family programming at Kol Ami. How did that come about and what is your vision for it?
Cheryl Gates and Rabbi Doug started discussing the family programming a couple of years ago after both saw a need for the program. Cheryl and I are working to build a program which brings the children together to form a community and to impart values that are central to our synagogue. One aspect that has been exciting to see is the pride the children take in being Jewish. The upcoming year will not be exactly how we hoped it would be due to the current situation, but in the future, we would like to take the kids camping and, perhaps, on trips to the Holocaust Museum in Washington, D.C., and possibly Israel.  
 
*a regular feature for getting to know members of the congregation

Community Events

Virtual Art Show Benefits JFS
"Connection," an art show at Kansas City's Buttonwood Art Space, can be viewed online through Sept. 24. The juried show includes more than 160 pieces — paintings, photographs, 3-D pieces, fiber works, ceramics and more — by 93 local and regional artists. Jewish Family Services receives 50 percent of the proceeds from sales of artwork during the exhibit. View and purchase works at the Buttonwood Gallery website.

Sometimes the Small Stuff Is Part of the Solution
Donate Paper Grocery Bags: The Migrant Farmworkers Assistance Fund, based in Kansas City, Mo., serves Missouri's migrant and seasonal farmworkers. One of the many ways the group does this is by delivering food weekly to farmworkers and their families, an effort that takes a lot of paper sacks. You can help by taking your paper grocery bags to All Souls Unitarian Universalist Church (4501 Walnut) and dropping them off in the green trash can on the front brick patio by the center exit door (between the two main entrances to the building). 
 
Donate Hand Sanitizer and Sanitizing Wipes: When the children go back to school, we can help make it safer. Martin Luther King Jr. Elementary School is in need of hand sanitizer (with at least 70% alcohol) and sanitizing wipes. A lot of it. Help keep schoolkids healthy this year by leaving these items at All Souls, in the small bin on the front brick patio, right next to the green trash can.
We Wish Mi Shebeirach,
A Complete Healing of Mind, Body and Spirit to:

Dennis Dalton
Daniel Joseph
Dan Marcum
Jan Smith
Jeff Whited

Names appear on the Mi Shebeirach list for one month. If you would like a name to continue to be listed or if you have a new name to include, please send an email to  healing@kolamikc.org.  
{{shulcloud_footer_left}}
{{shulcloud_footer_right}}
Wed, September 23 2020
5 Tishrei 5781
Sign Up For Our Newsletter
Wed, September 23 2020 5 Tishrei 5781