Newsletters
"Stars in the Night" - Kol Ami Newsletter 12-29-2020
12/29/2020 05:01:52 PM
| | |
| --- | --- |
| Author | |
| Date Added | |
| Automatically create summary | |
| Summary | |
Kol Ami Newsletter: December 29, 2020
Rabbi's Week in Review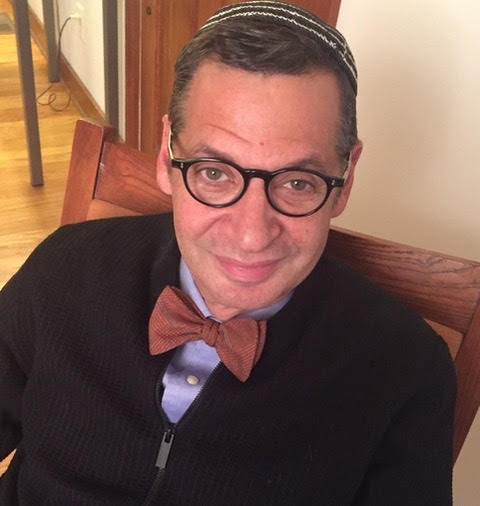 Last Sunday at our December Family Experience, our co-leaders, Erica Clinton and Cheryl Gates, presented a program in which we learned the importance of action. We learn our Torah values in order to act, and to act for the good.

As a project, our kids and their families wanted to show their concern for our Kol Ami family, for our congregants who are struggling amidst the pandemic. We are all feeling a sense of isolation and ... Click here to read the rest of Rabbi Doug's blog post.

This Week's Torah Portion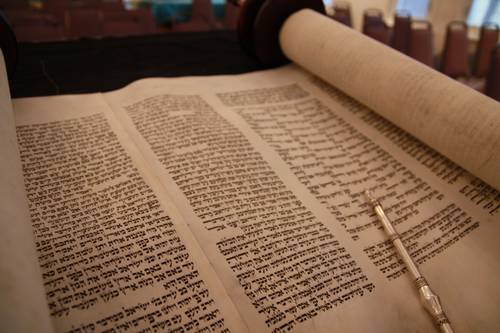 This week's Torah portion is Parashat Veychi (Bereishit/Genesis 47:28-50:26). As we finish the Book of Genesis, we read of Jacob's death and burial in the Cave of Machpelah, along with Avraham and Isaac. Our rituals surrounding burial and mourning are a most sensitive process that gives us the space to feel however we feel, and at the same time work through those feelings in a way that is psychologically healthy.

Worship Event of the Week

This Friday, January 1, at 6:45 p.m., we gather together to make Shabbos. We look forward to celebrating Shabbat the evening of January 1, as we toast the secular year 2021. Click here.

Weekly Features

Kol Ami Kids' Winter Project
In looking back at this difficult year, our Kol Ami kids have something they'd like to share. Find their responses (click here) to the question, "What message would you like to send to the Kol Ami family?" 





2020 Reflections
2020 — recognizing all the doctors, all the nurses, and all the hospital workers who toil to keep us healthy. — Gary Kretchmer

Expressing gratitude to the people who supported me in my first year on my own (and what a year!); to my friends and partner for loving me; my kitties, Mr Noodle and Oliver, for being fluffy and entertaining; and my Kol Ami family for always welcoming me back. I love you all, and I will aggressively hug all of you — G-d willing — in the new year. — Lee Merrill

I am grateful for my two intrepid yoga instructors (one in Connecticut and one here in town) who fearlessly and courageously figured out how to Zoom their classes from their homes after giving up their studios. It took lots of patience, persistence and determination. Yoga-at-home gatherings with my yoga classmates helped restore sanity over these strange months and eased the loneliness, much as our Kol Ami gatherings have done. — Ellen Karp





When Great Trees Fall
By Maya Angelou

When great trees fall,
rocks on distant hills shudder,
lions hunker down
in tall grasses,
and even elephants
lumber after safety.

When great trees fall
in forests,
small things recoil into silence,
their senses
eroded beyond fear.

When great souls die,
the air around us becomes
light, rare, sterile.
We breathe, briefly.
Our eyes, briefly,
see with
a hurtful clarity.
Our memory, suddenly sharpened,
examines,
gnaws on kind words
unsaid,
promised walks
never taken.

Great souls die and
our reality, bound to
them, takes leave of us.
Our souls,
dependent upon their
nurture,
now shrink, wizened.
Our minds, formed
and informed by their
radiance, fall away.
We are not so much maddened
as reduced to the unutterable ignorance of
dark, cold
caves.

And when great souls die,
after a period peace blooms,
slowly and always
irregularly. Spaces fill
with a kind of
soothing electric vibration.
Our senses, restored, never
to be the same, whisper to us.
They existed. They existed.
We can be. Be and be
better. For they existed.

New Members in 2020
We welcome the following new members to our kehilah, 
our community, this past year:

Sydne DiGiacomo
Judith Epstein
Karen and Mark Kover
Rachel and Jay Rilinger
Jessica and Ben Stamey
Skyler Whittaker
Rebecca and Aaron Zitron


Yahrzeits This Week
Please help form a minyan at the 8 a.m. weekday service (click here) on the days listed below, to remember congregants' loved ones:

Wednesday, December 30
Leon Kretchmer, father of Gary Kretchmer
Tuesday, January 5
Sarah Woolf, grandmother of Wynne Begun


We Wish Mi Shebeirach
A Complete Healing of Mind, Body and Spirit to:

Barbara Baer
Esther Banashek 
Robert Banashek
Shai ben Penina
Randy Block
Dennis Dalton
Hank Feir
Bradley Fenton
Marshall Weingarten

Names appear on the Mi Shebeirach list for one month. If you would like a name to continue to be listed or if you have a new name to include, please send an email to healing@kolamikc.org.  



{{shulcloud_footer_left}}
{{shulcloud_footer_right}}
Wed, January 20 2021
7 Shevat 5781
Sign Up For Our Newsletter
Wed, January 20 2021 7 Shevat 5781