Newsletters
"Virtually Together" - Kol Ami Newsletter 1-5-2021
01/05/2021 05:15:07 PM
| | |
| --- | --- |
| Author | |
| Date Added | |
| Automatically create summary | |
| Summary | |
Kol Ami Newsletter: January 5, 2021
Rabbi's Week in Review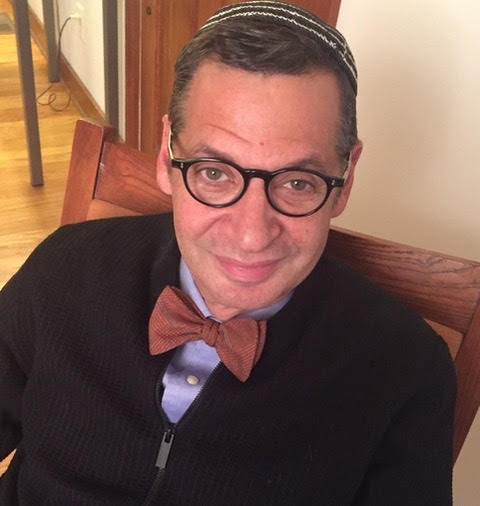 As a small, tightknit congregation, we have the opportunity for greater connection. Even amidst a pandemic, we have found ways to be together, if only virtually. Commensurate with this greater connection, we also feel loss more acutely.

This past week, we shared loss with the death of our beloved Gary Kretchmer. Gary exemplified what it means to be connected in community. His consistent participation in our weekday-morning service and ... Click here to read the rest of Rabbi Doug's blog post.

This Week's Torah Portion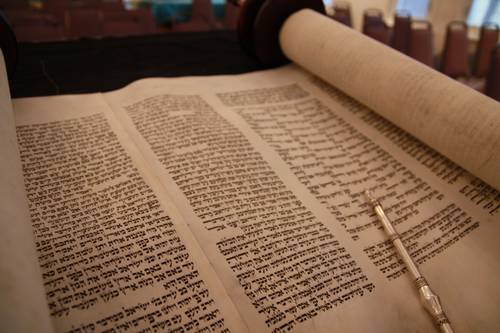 This week's Torah portion is Parashat Shemot (Shemot/Exodus 1:1-6:1). Moses takes his first step in leading Bnai Yisrael, the Children of Israel. He does so, not seeking power but reluctantly. Moses is motivated to pursue justice for his people.

Worship Event of the Week

On Friday, January 8, at 6:45 p.m., we celebrate Shabbat with our monthly livestream service. Beautiful music for our worship and a bit of Torah to make Shabbos together. Click here.

Weekly Feature

Kol Ami New Year's Resolutions
By Wynne Begun and Ellen Karp
 
Two times a year, we commit to doing better. Yom Kippur gives us, as Jews, an opportunity to reflect on and atone for past sins. January 1 in the Gregorian calendar is another opportunity to aim for self-improvement, to make resolutions, not based on past transgressions but more in the spirit of improving our lives.  
 
A congregation also reflects and resets, to assure that it continues to meet the needs of its community and the Jewish journey of its members and friends. In the spirit of this new year, 2021, we at Kol Ami have set out some resolutions. We ask that you, as members and friends, help us stay true to these resolutions, so they do not fade away by February (as is often the case)!
 
Resolution 1 
Flourish in the new year by staying financially sound and spiritually enriching, and finding more ways to involve congregants in the leadership of our congregation. 
 
Resolution 2
Become an even stronger community by getting to know one another.  
 
Resolution 3 
Make technology our friend and use what we have available, such as ShulCloud, Zoom, YouTube and social media, to solidify our presence and accessibility.
 
Resolution 4
Catch the enthusiasm of our Kol Ami kids for social justice, Judaism and the celebration of holidays, even the minor ones.   
 
Resolution 5
Take good care of our minds and our bodies, whether they are in need of expansion (learning, curiosity, openness, mindfulness) or, in light of the "quarantine 15," some healthy contraction stratagems.

​​​​​​​May this be so!

Upcoming Event

T'ai Chi Chih Class
At 2 p.m. Monday, January 11, accredited instructor (and Kol Ami member) Rachel Rilinger leads an introduction to T'ai Chi Chih, a moving meditation practice that can be done seated or standing. No particular clothing or level of physical fitness is required. The class is free, with a donation to the Tai Chi Chih Foundation or to Kol Ami welcome. Click here.
Yahrzeit This Week
Help form a minyan at the 8 a.m. weekday service (click here) on the day
listed below, to remember a congregant's loved one:

Monday, January 11 / 27 Tevet 5781
Donald David Alpert, father of Rabbi Doug Alpert


We Wish Mi Shebeirach
A Complete Healing of Mind, Body and Spirit to:

Shai ben Penina
Dennis Dalton
Hank Feir
Bradley Fenton
Shea Gordon Festov
Marshall Weingarten

Names appear on the Mi Shebeirach list for one month. If you would like a name to continue to be listed or if you have a new name to include, please send an email to healing@kolamikc.org.  


{{shulcloud_footer_left}}
{{shulcloud_footer_right}}
Wed, January 20 2021
7 Shevat 5781
Sign Up For Our Newsletter
Wed, January 20 2021 7 Shevat 5781