Newsletters
Navigating the Newest Normal - Kol Ami Newsletter 6-15-2021
06/15/2021 05:05:08 PM
| | |
| --- | --- |
| Author | |
| Date Added | |
| Automatically create summary | |
| Summary | |
Kol Ami Newsletter: June 15, 2021
Rabbi's Week in Review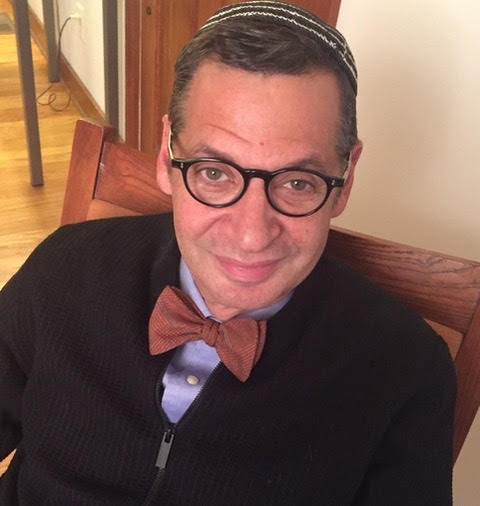 It is wonderful to be together with people we have not seen for so long, and that includes the occasional hug. At the same time, there is still a struggle to know the right way to act in relation to the pandemic. When do we wear a mask? Is it really OK to be back together in person? Should we only be together when we can be outside?

I do believe in the efficacy of the vaccines — that they are working not only to keep those of us who ... Click here to read the rest of Rabbi Doug's blog post.

This Week's Torah Portion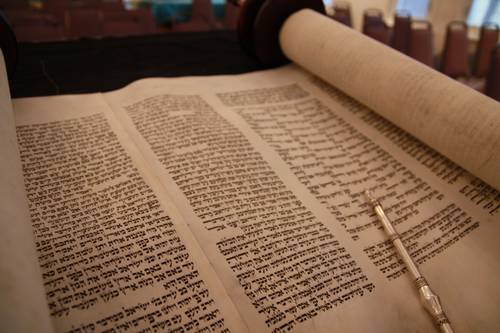 This week's Torah portion is Parashat Chukat (Bamidbar/Numbers 19:1-22:1). We read this week of Aaron's death, and the passing on of his priestly status to his son, Eleazar. The people will mourn for 30 days. This period of time, known as Sheloshim (which means 30), has become a traditional period of mourning. While we never put a clock on the emotions that go with grieving a loss, we do mark the time with a keen understanding of the psychology of grieving.

Worship Event of the Week

This coming Shabbat — Saturday, June 19 — we will gather together (for those who have had COVID-19 vaccines) at the home of Fay and Rabbi Doug for study at 9:30 a.m. and worship at 10:30 a.m., followed by a Kiddush lunch/brunch. We will also be on Zoom for those who cannot make it in person. (Click here.) Please RSVP to rabbidoug@kolamikc.org so we know how much food to prepare.

Weekly Feature

"So You're Marrying a Jew … " 
First Installment in a Series*
By Dan Steinel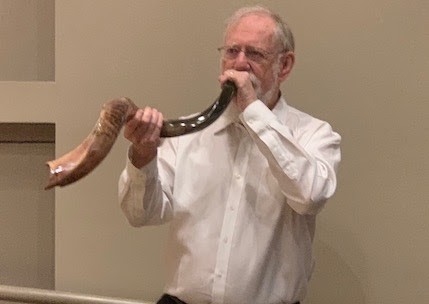 Dan Steinel is one of Kol Ami's two accomplished blowers of the shofar
during the High Holidays.

My wife, Lara, is the first Jewish person I knew. There probably were people in KU classes with me who were Jewish, but I was not aware that they were. I grew up mostly in small farming towns in Kansas. As far as I'm aware, there were no Jews in those towns. My parents modeled acceptance of all people, and I never heard either of them say someone was Jewish. I was basically Jewish-ignorant.  

One of the best examples of this was in a casual conversation early in my relationship with Lara. She mentioned a comedian. "Who?" I asked.
"You know, one of the Jewish comedians," she said. 
"Jewish comedians?" I said.
She responded, "Buddy Hackett, George Burns, Don Rickles." 
"They're Jewish?" 
 
I later learned that the comedians' accent, in the stories they told on TV, was Yiddish. And those stories were originally told at Catskills resorts. I just thought that the accent was based on their being immigrants from a Germanic country. I also later learned that the resorts in the Catskills were mostly for Jews.

So without friends who were Jewish or had experiences with Jews, I received no advice about marrying a Jewish mate. I rather went in blindly and learned as I went.

How has it worked out so far? Nearing our 48th wedding anniversary, it has been a wonderful relationship.

*Editors' Note: We thought it would be instructive and interesting to ask our non-Jewish partnered members for their particular take on joining a Jewish community, and establishing a family connection among Jewish relatives. 

Kol Ami Event

Kol Ami Book Club — June Date and Location Changes
Book Club meets 6-8 p.m. Tuesday, June 22, in the meeting room of the Corinth Branch of the Johncon County Library (8100 Mission Road), to discuss Julie Orringer's The Invisible Bridge, an immersive, continent-spanning family saga.
Yahrzeits This Week
June 17
Jerome Breinin, father of Rick Breinin
Flora Hirsch, mother of Deborah Hirsch

We Wish Mi Shebeirach
A Complete Healing of Mind, Body and Spirit to:

Dennis Dalton
Yaakov ben Daniel David v'Rachel
Mark Endsley
Seymour Greenwald
Bailey Hix
Laura Hix
Yosef ben Israel v'Rivka
Louise Swart

Names appear on the Mi Shebeirach list for one month. If you would like a name to continue to be listed or if you have a new name to include, please send an email to healing@kolamikc.org.  


{{shulcloud_footer_left}}
{{shulcloud_footer_right}}
Fri, July 30 2021
21 Av 5781
Sign Up For Our Newsletter
Fri, July 30 2021 21 Av 5781