Newsletters
Recollect, Reconnect - Kol Ami newsletter 8-10-2021
08/10/2021 06:01:06 PM
| | |
| --- | --- |
| Author | |
| Date Added | |
| Automatically create summary | |
| Summary | |
Kol Ami Newsletter: August 10, 2021
Rabbi's Week in Review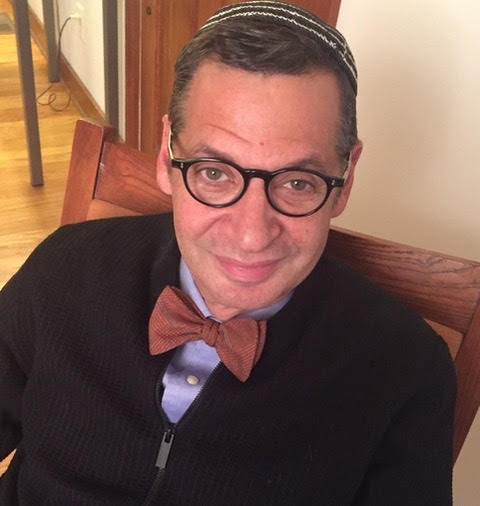 As I write this, we enter the month of Elul, the month leading up to Rosh Hashanah and Yom Kippur. The entire month is designated as a time to ready ourselves for what takes place during the 10 days from Rosh Hashanah through Yom Kippur — the Yamim Noraim, the Days of Awe.
  
During those 10 days, we engage in Cheshbon HaNefesh, an accounting of our souls. It is a time to offer apologies to those we have wronged over the ... Click here to read the rest of Rabbi Doug's blog post.

This Week's Torah Portion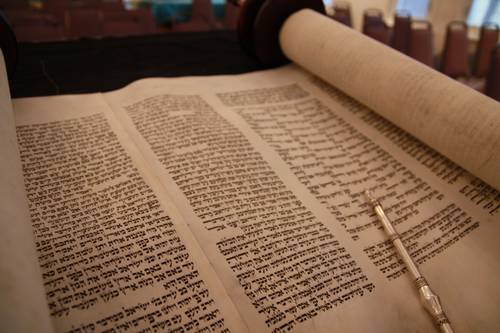 This week's Torah portion is Parashat Shoftim (Devarim/Deuteronomy 16:18-21:9). The Parashah contains the famous verse: "Tzedek, Tzedek, Tirdof." While often translated and/or interpreted as "Justice, Justice you shall pursue," I prefer the interpretation by Rashi, "Pursue absolute justice." This interpretation transforms the verse from some amorphous platitude, which doesn't necessarily lead to further action, into a guide for how we live in a just society. Specifically, it requires a just judicial system composed of judges and police who work with integrity and compassion.

Worship Event of the Week

This Friday, August 13, at 6:45 p.m., we gather at Westwood Park (just south of 47th Street between State Line and Wyoming; look for us in the shelter on the Wyoming/east side of the park). Bring a picnic dinner. We will have an informal Shabbat service and celebrate Shabbat together.  

Weekly Feature

So You're Marrying a Jew … " 
Third Installment in a Series
By Ellen Karp and Debora McDermed
 
Debora McDermed is my dear friend and a certified life coach, master financial coach, psychologist and interfaith chaplain concerned with the integration of all faiths. At one point in her spiritual journey, she chose to become Catholic. We have had many conversations over the years about our respective religious identities. She was a mentor and a coach to me (and many of Hallmark's creative leadership team) for many years. In learning about Kol Ami's series "So you're marrying a Jew ...", she generously offered to share the following true story.




First of all, I am a "wannabe," who almost married into a Jewish family. I grew up in a Jewish neighborhood in Southfield, Michigan, and I always intended to marry my first in a string of Jewish boyfriends.

Many years ago, I accepted a job in New York City and met the man I was sure was "the one." His parents left Germany and France to escape Hitler, went to Israel, and later immigrated to New York. His family embraced me, and I began looking for a rabbi to study with — yes, I was planning to convert.

My fiancé, however, got very concerned when I started to pray in Hebrew. He told me that converts were too religious for him. So my advice: If it is the religion you love (and I did) and not the matzah ball soup, keep quiet about it till after your intended has crushed the glass!

Upcoming Worship Events

Prayer Books for High Holidays 

For those planning to attend High Holiday services via livestream, you may acquire the prayer books.  
 
1. You can purchase the set from CCAR Press here. 
OR
2. CCAR Press has made its Elul siddur and High Holiday machzorim available as free flipbooks here.

High Holiday COVID Policy Update

Due to the rising levels of COVID in our community, the board has updated Kol Ami's COVID Policy. We are pleased to be holding all our High Holy Day services both in person and by livestream. Proof of vaccination and masks will be required for all those over 12 who are attending in person. Be prepared to show your vaccination card to the ushers as you enter Bragg Auditorium. Children younger than 12 accompanied by a vaccinated adult must be masked at all times, honor social distancing to the extent possible, and remain with parents or caregivers. If you have not been vaccinated, please attend events via livestream and Zoom.

High Holiday Service Schedule

Monday, Sept. 6
Erev Rosh Hashanah — 7:30 p.m.
Tuesday, Sept. 7
Rosh Hashanah Morning Service — 10:30 a.m.
Guest speaker during the morning service will be Kansas City, Missouri,
Mayor Quinton Lucas
Tashlich — 1 p.m. (approximately)
 
Wednesday, Sept. 15
Erev Yom Kippur/Kol Nidre — 7:30 p.m.
Thursday, Sept. 16
Yom Kippur Morning Service — 10:30 a.m.
Study Session — 1 p.m. (in person or via Zoom)
Meditation Service — 2:15 p.m.
Yizkor — 3:30 p.m.
Afternoon Service — 4 p.m.
Neilah/Concluding Service — 5:10 p.m.
We Wish Mi Shebeirach
A Complete Healing of Mind, Body and Spirit to:

Dennis Dalton
Yaakov ben Daniel David v'Rachel
Liz Epstein
Seymour Greenwald
Alan Hirsch
Bailey Hix
Laura Hix
Janet Kover
Lee Merrill
Andrew Pittman
Louise Swart
Carol Zigeler

Names appear on the Mi Shebeirach list for one month. If you would like a name to continue to be listed or if you have a new name to include, please send an email to healing@kolamikc.org.  



{{shulcloud_footer_left}}
{{shulcloud_footer_right}}
Mon, October 18 2021
12 Cheshvan 5782
Sign Up For Our Newsletter
Mon, October 18 2021 12 Cheshvan 5782