Newsletters
"Getting Away From It All" - Kol Ami newsletter 11-2-2021
11/02/2021 06:01:21 PM
| | |
| --- | --- |
| Author | |
| Date Added | |
| Automatically create summary | |
| Summary | |
Kol Ami Newsletter: November 2, 2021
Rabbi's Week in Review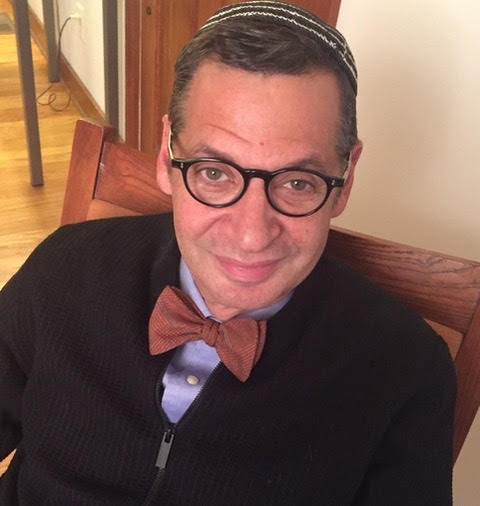 I provide this week a couple of random thoughts, writing this while Fay and I are on vacation. (This is a vacation that was originally planned and booked prepandemic, and postponed about four times since.)

First, the notion of "getting away from it all" is a bit of a myth these days. At least, that seems to be the case for me. I have remained at least somewhat connected to life back home and the real world, whether due to ... Click here to read the rest of Rabbi Doug's blog post.

This Week's Torah Portion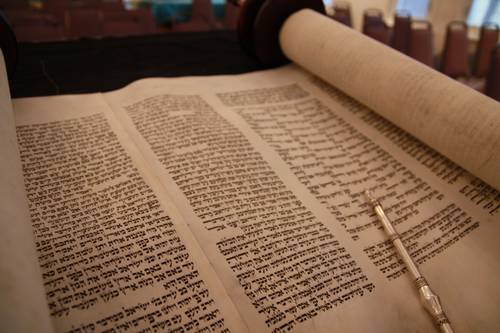 This week's Torah portion is Parashat Chayei Sara (Bereshit/Genesis 23:1-25:18). Chayei Sarah, literally the life of Sara, begins with announcing her death at the age of 127. We learn much about the value of burial and mourning practices from this parasha as Avraham goes through the process of finding a location for burying Sarah. We do not have "celebration of life" ceremonies, so common these days. However, we do have the opportunity to value the lives of our loved ones through these important rituals.

Worship Events of the Week

This Friday, November 5, at 6:45 p.m., we get together for Shabbat, either in person or via livestream. Immediately following worship, we renew our Shabbat speaker series with guest speaker Suzanne Gladney, director of the Migrant Farmworkers Assistance Fund, one of Kol Ami's social-justice partners. (In-person attendance requires COVID vaccination and a mask.) For livestream, click here.

Saturday, November 6, from 9:30 to 10:30 a.m., join us either in person at Fay and Rabbi Doug's or via Zoom as we continue our study of angels in Judaism. For in-person attendance, Kol Ami's COVID policy applies, along with an RSVP to rabbidoug@kolamikc.org. For the Zoom link, click here.

Weekly Feature

The Evolution of God's Garden
By Linda Sackin




"As the land was barren,
so we felt ourselves spiritually barren
and it was only by restoring the land's fertility
that we could restore our sanity."
                — Founder (a woman) of Degania, the first kibbutz

Inspired by these words, God's Garden (named by the children in our Sunday School class) began in Kol Ami's parking lot at 75th and Belinder. They carved a piece of asphalt with the words "Gan Elohim" painted in gold with pride and determination to save the world and turn gray into green. The children also created a circular mosaic of the Jewish calendar to remind us of our moon-influenced calendar, the seasons of growth and our many holidays. We had to leave our garden behind in our journey and search for new land as Jews have often searched throughout our history. Thanks to our multifaceted and talented Rabbi Doug, we found new land and new horizons at Manheim Garden on 42nd and Forest. Over the years we have attracted many people from the community to work with us to realize our dream of a productive farm in the middle of the city that promotes urban agriculture, sustainability and ecological well-being.

Kol Ami member Liz Epstein wrote the grant for our solar-powered water-harvesting system, now an integral part of the food forest. We grow year-round with crops over wintering in the hoop house and in cold frames. In collaboration with the Art Institute Fiber Department, we have a dye garden. We've established a water garden fed by the spring coming from the hillside on Forest. We've installed innovative horizontal beehives that allow the bees to exist in an essentially wild state, undisturbed by humans except when we harvest honey. We just purchased and have begun rehab on the house at the northern end of the garden. Harvest Festival was October 30, when we harvested sweet potatoes, peanuts, peppers, spinach, arugula and lettuce; fed the chickens; dyed cloth; and had music, Day of the Dead festivities, food trucks ...

Recently, we spoke to the parents of one of our students, and we were so proud and delighted to learn that the seeds of the garden have grown more than plants to feed people. They sprouted the desire of a young woman to pursue her education in a career in environmental science. We can only hope the idea of God's Garden spreads over the entire world.

Kol Ami Events 

Auschwitz Exhibit 
Kol Ami has an opportunity to attend the Auschwitz exhibit at Union Station
(30 West Pershing Road) as part of a group on Tuesday, November 9, at 1 p.m. (arrival by 12:45 p.m.), with a program afterward at 3:30 p.m. at St. Mark's Hope and Peace Church (38th and Troost) that offers a chance to share thoughts and feelings about the exhibit. Kol Ami is co-sponsoring this program with the Poor People's Campaign, Stand Up KC, NAACP-KC, Cherith Brook, and the Missouri Rural Crisis Center.

Tickets (a limited allotment) are available on a first-come, first-served basis and cost $16 each. Please RSVP to rabbidoug@kolamikc.org as soon as possible if you wish to attend. An email will go out Monday, November 8, confirming ticket reservations.

Honoring Rabbi Doug
We celebrate Rabbi Doug Alpert and his 10 years as our spiritual leader at Kol Ami, with a kosher wine tasting, hors d'oeuvres, Havdalah and words of celebration from 5 to 7 p.m. Saturday, November 13, at Simpson House (4509 Walnut, Kansas City, Mo.). 
 
Proceeds from tickets, a $60 donation per person, benefit the Rabbi's Discretionary Fund. Please purchase tickets by Saturday, November 6, through PayPal by using the QR code below or by sending checks to Kol Ami KC, 4501 Walnut, Kansas City, MO 64111.
 
Attire is business casual. Bowties are encouraged. Masking, when not eating or drinking, and proof of vaccination are required. If you have any questions, please email donations@kolamikc.org.




Social Justice News

MLK School Fall/Winter Drive
By Pat Clinton

Some children are absent from school because they don't have a warm coat — or even clean underwear. We are asking for donations of winter coats, hats and gloves for Martin Luther King Jr. Elementary School students. For children in kindergarten through sixth grade, there is also a huge need for socks and underwear. Please bring your donations to All Souls on Friday, November 5, when Kol Ami convenes at 6:45 p.m. for our Shabbat service (with guest speaker). Your donation can help children get to school, be warm and be successful. 
Yahrzeit This Week
November 4
Charlene Fleischer, friend of Brad Ordo

We Wish Mi Shebeirach
A Complete Healing of Mind, Body and Spirit to:

Liz Epstein
Saul Epstein
Pinchas ben Liba
Bonnie Rosenthal

Names appear on the Mi Shebeirach list for three months.
If you would like a name to continue to be listed or
if you have a new name to include,
please send an email to healing@kolamikc.org. 



{{shulcloud_footer_left}}
{{shulcloud_footer_right}}
Mon, November 29 2021
25 Kislev 5782
Sign Up For Our Newsletter
Mon, November 29 2021 25 Kislev 5782